Joselu Mato put Espanyol ahead at the Santiago Bernabeu in the eighth minute. But Vinícius equalized in the 22nd and Éder Militão headed Madrid in front for good minutes before halftime.
---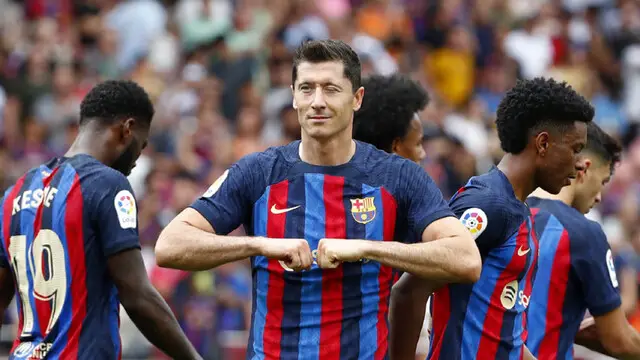 Espanyol challenged the result of the derby against Barcelona to Spanish officials, alleging striker Robert Lewandowski was ineligible because of a suspension.
---
The Poland striker could still be suspended if the administrative court for sport rules against Barcelona's appeal.
---
Almeria, which was promoted for this season, has gone undefeated in five league games since the end of December.
---
Barcelona will finish the year ahead of Real Madrid on goal difference at the top of the Spanish league standings.
---
The win gave Barcelona confidence before decisive UEFA Champions League group game against Inter Milan.
---
Sociedad's 2-0 win at Rayo Vallecano in the capital on Saturday pulled it level with second-placed Real Madrid a week before they face one another.
---
Robert Lewandowski can't stop scoring for Barcelona before the Catalans' UEFA Champions League trip to Bayern Munich.
---