Bayern Munich's Matthijs de Ligt is about to make a comeback from a right knee injury that sidelined him for a month.
---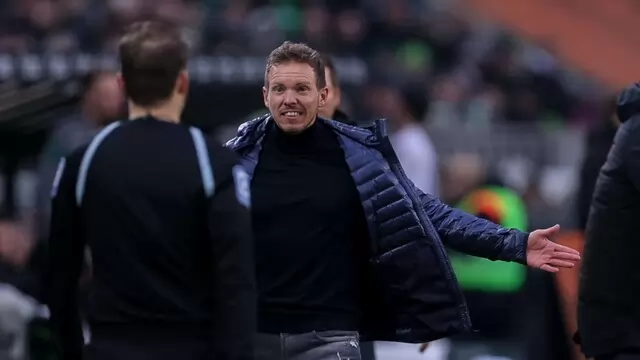 The German soccer federation issued the fine for what it called Nagelsmann's "unsportsmanlike comments" to referee Tobias Welz and officials in their locker room after Saturday's game.
---
AS Monaco and France attacker Youssouf Fofana has gone on from serving pizzas to becoming a member of a strong France side in the world cup.
---
Leverkusen's Exequiel Palacios converted a penalty in stoppage time as his team held 11-time defending champions Bayern Munich 2-2 and declared themselves a Bundesliga title contender.
---
At least three French players have picked up a cold ahead of the final against Argentina on Sunday at the Lusail Stadium.
---
Abusive messages were left as comments underneath a recent post on Upamecano's Instagram account after he made a crucial mistake leading to a goal.
---