It was Neymar's third failure at a World Cup, and his only triumphs with the national team are the 2013 Confederations Cup and the 2016 Rio de Janeiro Olympics, when Brazil won its first gold medal in soccer.
---
This is being done to help UEFA and CONMEBOL build closer ties amid power struggles with FIFA over the future of soccer.
---
Wearing the famed golden No. 10 Brazil jersey, Richarlison scored a hat trick inside the opening half hour against Germany
---
UEFA and CONMEBOL are building closer ties as they have teamed up to oppose FIFA's push to stage the men's World Cup every two years, instead of every four years.
---
In case you missed it: News and newsmakers from India over the past week
---
Argentina's 1-0 victory at the Maracana Stadium in the Copa America final proved that Brazil's defensive prowess was not as strong as their players and coach have shown
---
Caboclo's last major assignment was persuading Brazilian President Jair Bolsonaro to hold Copa America 2021 after Colombia and Argentina pulled out from hosting the tournament.
---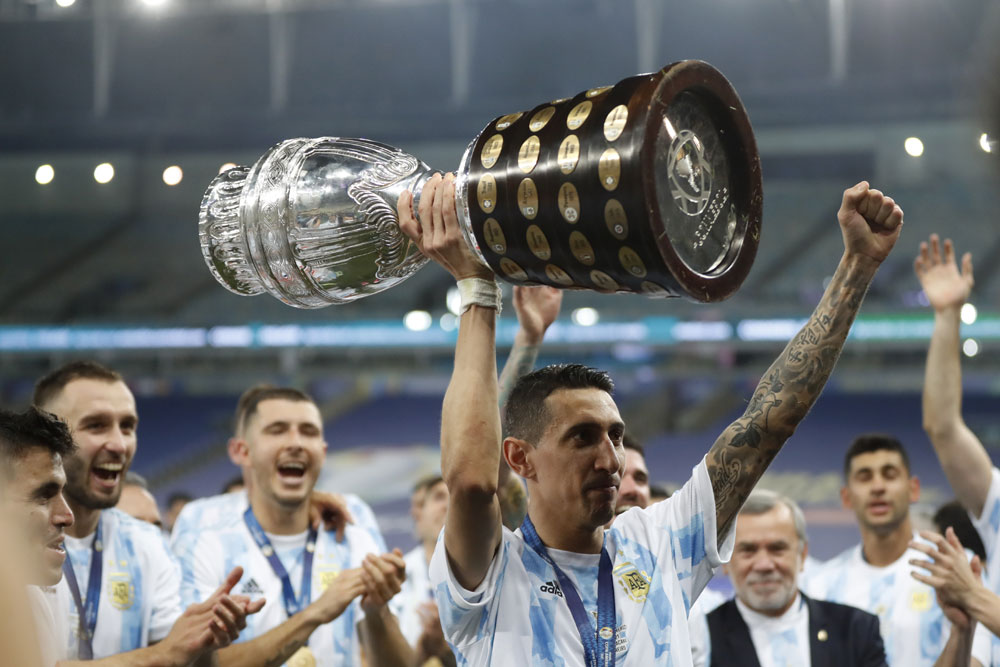 Angel Di Maria, Lionel Messi and Sergio Agüero are the sole survivors of the squad that lost the 2014 World Cup final in Brazil
---