An AQI between zero and 50 is considered 'good', 51 and 100 'satisfactory', 101 and 200 'moderate', 201 and 300 'poor', 301 and 400 'very poor', and 401 and 500 'severe'.
---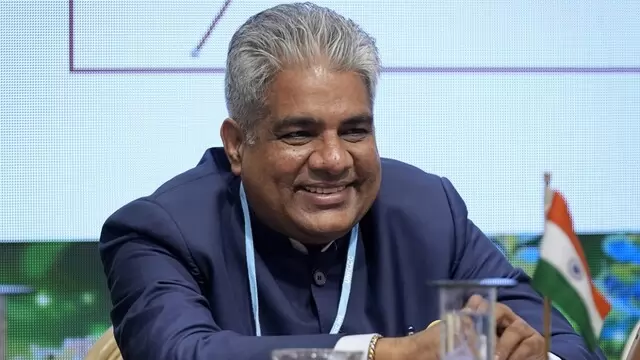 On Saturday, Union Environment Minister Bhupender Yadav launched a major initiative to make green the 5-km buffer area around the Aravalli hill range to prevent the eastward expansion of the Thar desert and land degradation.
---
It has been described as one of the world's largest grassroots movements for the environment, which sees an engagement of people in more than 180 countries and territories, switching off their lights to show support for our...
---
Amid predictions for above than normal temperatures this summer, farmers are concerned about the impact of heatwaves on their crops, particularly in Uttar Pradesh and Bihar that face the brunt of heatwaves.
---
Delhi receives highest rainfall in March in three years with 12 mm of rain in 24 hours, causing a drop in the minimum temperature and an improvement in air quality to the moderate category.
---
According to the report, which presents a sort of urgency in implementing policies that could bring down the emissions, the world is already only a few tenths of a degree away from the global target of limiting warming to...
---
Brazil's President Lula cancels his trip to China due to pneumonia, causing the postponement of a visit that was meant to strengthen ties and sign 20 bilateral agreements with Brazil's biggest trade partner. The cancellation...
---
The United Nations is hosting its first major water conference in 45 years on Tuesday, but new research reveals 26% of the world's population lacks access to safe drinking water.
---