In Argentina, political parties and candidates suspended their campaigns following large-scale unrest over the killing of an 11-year-old girl in the city of Lanus.
---
An Argentine court has decided that eight medical experts will go on trial in 2020 for the death of football legend Diego Maradona.
---
President Alberto Fernández sought to play up the celebration itself, saying that "if you see the happiness that there were in the streets, the objective was met."
---
The billionaire Fernando Perez Algaba's remains were found inside a suitcase near a stream in Argentinian capital Buenos Aires, the reports said.
---
A steakhouse in the trendy Buenos Aires neighborhood of Palermo was mobbed by hundreds of frenzied football fans when word spread that Lionel Messi was inside having dinner.
---
Argentina last reached the World Cup final in 2014, but seemingly everyone in the country agrees the sense of anticipation and excitement for this game is far higher than it ever was.
---
The second-ranked Alcaraz will be seeking his ninth career title and third of the year after triumphing in Buenos Aires and Indian Wells.
---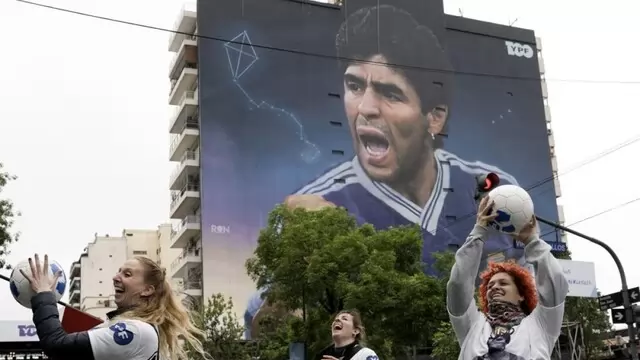 Local street artist Martin Ron, who is credited for creating the mural, said that he was inspired by one of the photos of the late Argentinian footballer which was taken before the 1990 World Cup final against West Germany.
---