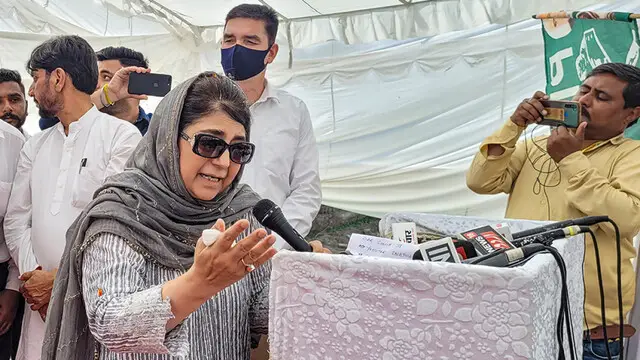 Former Jammu and Kashmir CM Mehbooba Mufti said J&K today stands at crossroads where people have neither any right and nor any forum to project their grievances.
---
The Supreme Court's observations against suspended BJP spokesperson Nupur Sharma over her "provocative comments" on Prophet Mohammad was appreciated by PDP chief Mehbooba Mufti.
---
A Rajasthan BJP MLA is seen rebuking Transport Department officials for allegedly extracting money from truck drivers in Rajasthan's Bhilwara district has been seen on a video surfacing on social media.
---
Jammu and Kashmir: The clarification comes after a controversy broke out following the CEO's remark that 25 lakh additional voters, including outsiders, are likely to be added to the electoral rolls of the UT.
---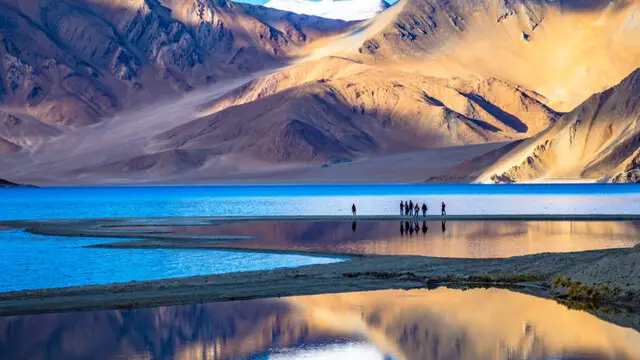 The helicopter services in Ladakh are now open for tourists to travel across the Union Territory, with the first batch of tourists having already availed the heli-service.
---
The Supreme Court has stated, "There is no title of the material, much less tangible material to support the plea of the appellant that the Godhra incident unfolded on February 27, 2002, and the events which followed were...
---
Lieutenant Governor of Jammu and Kashmir visited the Hazratbal shrine here and reviewed arrangements for the Eid-ul-Adha festival which will be celebrated on Sunday.
---
Five new cases of Covid-19 have been detected in the Andamans.
---