While Ethiopia's government asserted that the latest airstrikes have been confined to military targets, the Tigray forces have asserted that civilian facilities including factories and a clinic have been targeted instead.
---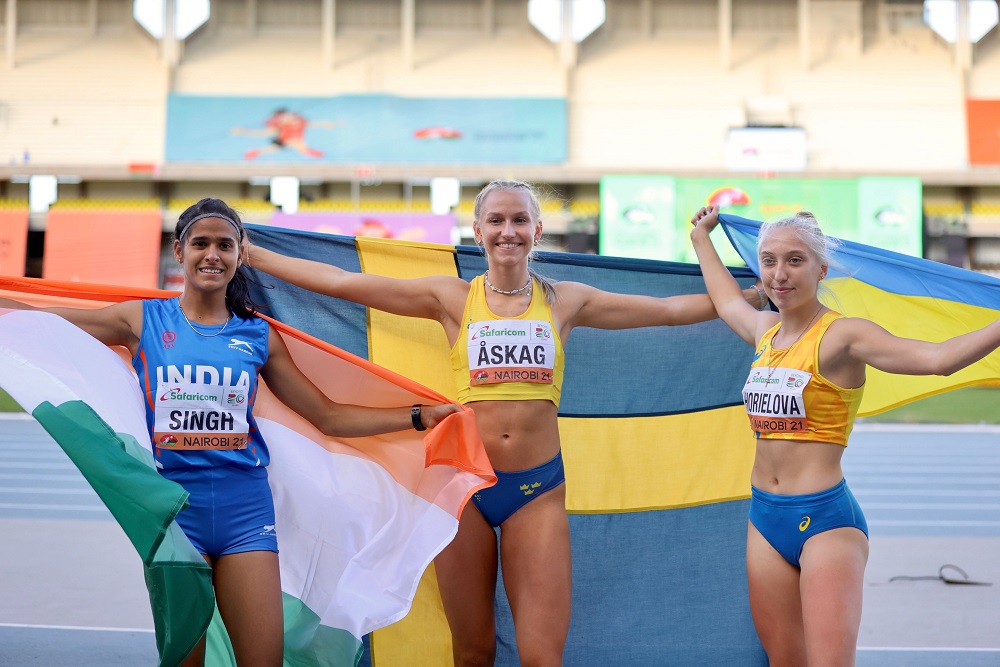 Shaili,17, leaped 6.59m but it was not enough for a gold as she was pipped to the post by Sweden's reigning European junior champion Maja Askag, who managed 6.60m
---
U.S. health officials on Wednesday announced plans to dispense COVID-19 booster shots to all Americans amid the surging delta variant and signs that vaccines' effectiveness is slipping.
---
Moderna is prepared to deliver the first 15 million doses by the end of this year, with 35 million in the first quarter of 2022 and up to 60 million in the second quarter.
---
On a day when the World Athletics President Sebastian Coe met and encouraged the Indian team, Kamble finished fourth in his 400m hurdles heat
---
The Indian quartet of Bharat S, Priya Mohan, Summy and Kapil clocked 3:20.60 seconds to finish third in the final.
---
The dramatic contrast highlights the vast disparity around the world. In the developing world, supply is limited and uncertain.Just over 3 per cent of people across Africa have been fully vaccinated, and health officials and...
---
Health Minister Thaddee Ndikumana on Wednesday said the vaccines will arrive with the support of the World Bank. It was not immediately clear how many doses the East African country will receive or when.
---