As love blossoms between Zayn Malik dating Selena Gomez, former's ex-girlfriend Gigi Hadid would have 'no problem' with Zayn dating Selena.
---
Singer Harry Styles during his 'Love on Tour' stop in Melbourne, Australia, helped a fan come out to her parents.
---
Hollywood star Leonardo DiCaprio and Gigi Hadid are "very into each other." The actor is reported to have been dating the 27-year-old supermodel since splitting from Camila Morrone back in the summer of 2022 after five years...
---
Singers Zayn Malik and Selena Gomez are sparking rumours of a relationship after the two were spotted out to dinner together here.
---
Hollywood star Leonardo DiCaprio and Gigi Hadid "get along well" but they're not dating. The 27-year-old model and Leonardo, 48, were recently spotted together in Milan.
---
Singer Louis Tomlinson thinks One Direction's first album was "sh*t" as he reflected on the 12 years since he, Harry Styles, Liam Payne, Zayn Malik and Niall Horan were grouped together on the British TV talent show 'The X...
---
Gigi Hadid, in her own words, is a "nepotism baby". The 27-year-old model is the daughter of Yolanda Hadid and Mohamed Hadid, and she accepts that she comes from "privilege".
---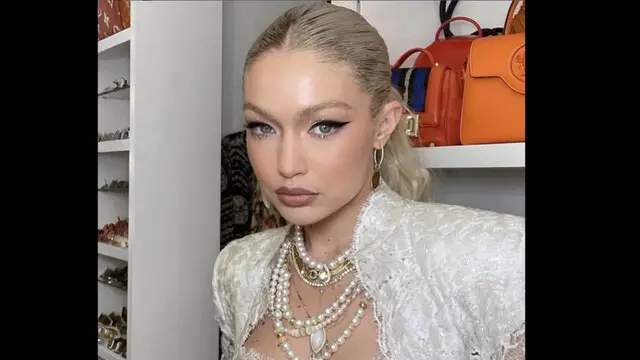 Model Gigi Hadid made an abstract appearance at the Met Gala this year. Her outfit has become a talking point on social media as numerous memes have come up on Twitter and Instagram
---