The top-category security cover, apart from the Punjab Police protection, will secure Punjab chief minister Bhagwant Mann's house and immediate family members too.
---
Kiran Bhai Patel was arrested for posing as a senior official of the Prime Minister's Officer in Srinagar on March 3. The police insisted that the CID wing of J&K Police gave information to the police about the arrival of...
---
The incident occurred in Katargam locality in the evening after BJP workers chanted 'Modi, Modi' when the convoy of vehicles in Kejriwal's roadshow was passing through the area. Kejriwal claimed a stone was hurled when the...
---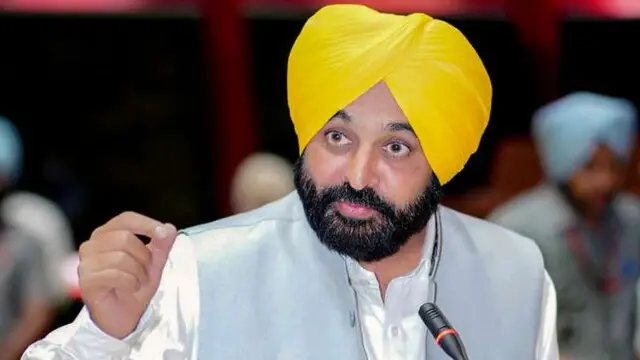 The top-category 'Z-plus' cover will be provided to Mann all across India and the Ministry of Home Affairs (MHA) recently accorded the sanction for this, the sources said.
---
A bench of Justices Krishna Murari and Ahsanuddin Amanullah said on Monday it was of considered opinion that if there is a security threat, the security cover cannot be restricted to a particular area or place of stay.
---
The two-page note sent to Congress leader Rahul Gandhi by provost K P Singh said the incident amounts to trespass and irresponsible behaviour, and asked the Congress leader to 'cease and desist' from taking any such step in...
---