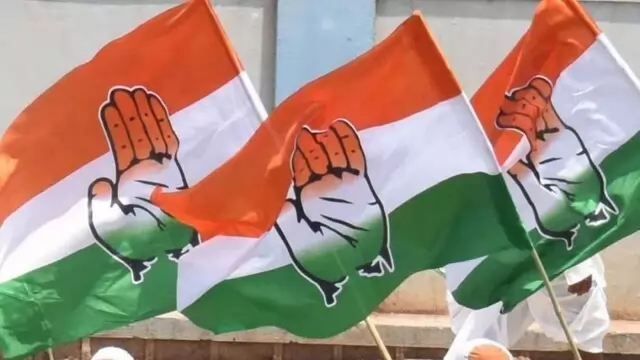 Chief Minister Bhupesh Baghel, along with his cabinet colleagues, Congress MLAs, and MPs, will actively participate in the march within their respective constituencies.
---
Besides telling voters about the work done by the Modi government, the yatra will focus on how the Aam Aadmi Party (AAP) dispensation in Delhi has failed to address issues like pollution even after being in power for almost...
---
This is all the more important as the Congress bandwagon is joining the PAGD gang in this sensitive part of the country, which is hand-in-glove with those openly supporting radical Jihadis and beating chests for the terror...
---
The Vishva Hindu Parishad (VHP) has said the Brij Mandal Shobha Yatra would start at 11 am today. It is the same procession that came under attack on July 31 from a mob. Five people were killed in the attack. The violence...
---
Speaking on the concluding day of the sixth Kerala Literature Festival, the actor-turned-politician clarified that one should not mistake his being part of the yatra to leaning towards a "party" as he did that for a "united...
---
Kumar launched his state-wide 'Samadhan Yatra', aimed at reviewing the implementation of the ongoing projects and other schemes of the state government, from Bettiah in West Champaran district during the day.
---
Gandhi had a wonderful conversation with Rajpoot and his companion Rakesh that made the six hours pass in no time, a statement from the party said.
---
The MPs have requested the Union minister to ensure that participants of the Bharat Jodo Yatra are isolated before and after taking part in the march.
---