Discover the best green tea brand for weight loss. Boost your metabolism with our expert-selected, flavorful, and health-enhancing green teas.
---
Tea Burn is a dietary supplement that has helped people across the world lose weight. It has natural ingredients like green coffee bean extract, green tea, amino acids, coffee extract, and many more.
---
Many detox teas claim that their recipe is free of artificial substances. You must regularly use natural detox teas because of this. The top detox teas of 2023 are listed below.
---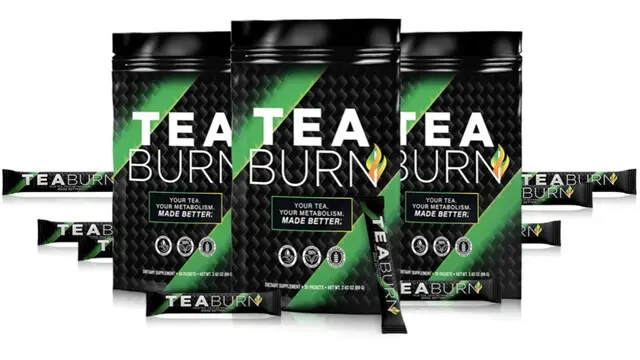 Here is a review of the Tea Burn powder, an excellent weight loss supplement. A number of Tea Burn customer reviews were reviewed by our team to gather more information about the supplement.
---
Tea Burn is a beneficial product that works to help burn fat and lose weight. It boosts metabolism and is described as 'the world's first and only 100 safe and natural personal, patent-pending product'. It also inhibits...
---
Tea Burn is a supplement that transforms ordinary morning tea into an energy-boosting cup of Tea.
---
Tea Burn is a 100% natural supplement that is tasteless and can be effortlessly mixed into your morning tea. The formula has the proven benefit of boosting metabolism and aiding in the fat-burn process in the body.
---
Tea Burn is a 100% natural formula that you can simply add to your tea to accelerate metabolism in your body.
---