We have not seen such security before in Mumbai. Why are you scared? Is someone going to run away? Why so much fear, Aaditya Thackeray said as the Shinde group MLAs reached Vidhan Bhavan in special buses.
---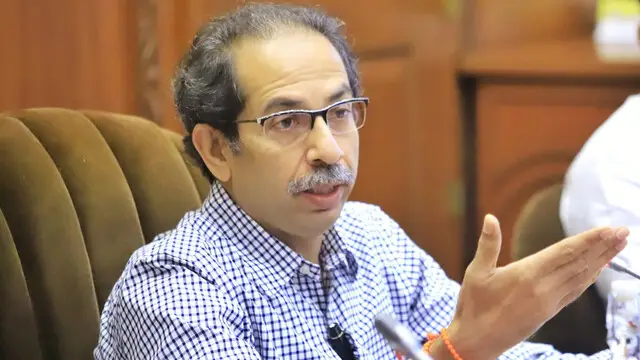 The executive decided that Shiv Sena belongs to Bal Thackeray and is committed to taking forward his fierce ideology of Hindutva and Marathi pride. Shiv Sena will never deviate from this path, party MP Sanjay Raut said.
---
The Shiv Sena led by Uddhav Thackeray has sought the disqualification of 12 legislators from the Shinde camp for not attending the legislature party meeting on Wednesday.  
---
Eknath Shinde took over the leadership after nine days of rebelling against the Shiv Sena's coalition with the Nationalist Congress Party and Congress. 
---
Out of 55 Shiv Sena MLAs, 40 have come with me to Guwahati. In a democracy, the majority and numbers count. So nobody has the right to take any action against us, Shinde said, when asked about the Sena approaching the...
---
Shiv Sena MP Sanjay Raut indicated that Maharashtra Chief Minister Uddhav Thackeray could recommend to Governor Bhagat Singh Koshyari to dissolve the state Assembly, as the crisis for the Maha Vikas Aghadi (MVA) government...
---
The main constituent of the Maha Vikas Aghadi in the neighbouring state plunged into disarray on June 21 after senior leader Eknath Shinde rebelled against Chief Minister Uddhav Thackeray and was now in Guwahati with a...
---
Eknath Shinde has been removed as the Shiv Sena group leader in the Assembly and replaced with Ajay Choudhury.
---