The Uttar Pradesh government, emphasising renewable energy, has set ambitious targets under its Solar Energy Policy-2022. However, the project to boost solar energy at KGMU in Lucknow, the capital of Uttar Pradesh, is...
---
The future holds immense promise for Saatvik Solar as it continues to innovate, expand, and illuminate the path towards a sustainable and energy-independent India.
---
Prime Minister Narendra Modi hailed India's leaership role in the promotion of renewable energy generation through initiatives like the International Solar Alliance (ISA). He also said that India is on track to fulfil its...
---
Vasanth aspires to redefine common people's approach towards energy consumption by promoting the widespread usage of green and renewable energy sources. Equipped with an astute understanding of the pressing issues...
---
The 54th Annual General Meeting (AGM) of the REC Limited was held today at 11:00 A.M. through Video Conferencing.
---
Prime Minister Narendra Modi on Tuesday hailed India's contribution towards creating awareness about the importance of renewable energy and gave the slogan of 'One Sun, One World, One Grid'
---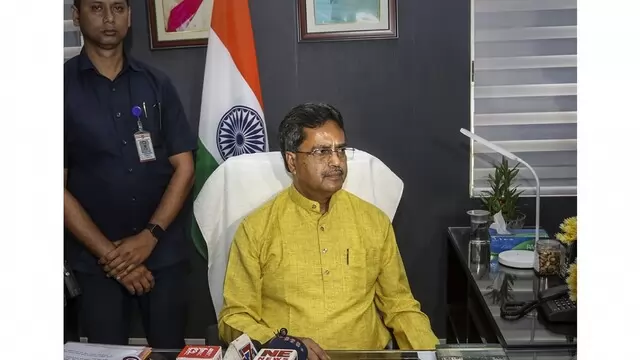 The government has already set a target of generating 500 MW power through renewable energy sources by 2030 to meet the state's future demand, he said, during a 'workshop on energy transition in Tripura'.
---
In a statement on Thursday, Goldi Solar said, "It has forayed into the smart inverter business and launched VAMA On-grid range of smart string inverters. The inverter range is available in single-phase and three-phase...
---