Later, Sukhu visited the rain-affected Kharahan area in Rampur and announced compensation of Rs 1 lakh each to all those whose houses were partially damaged and said the government was considering enhancing the relief amount...
---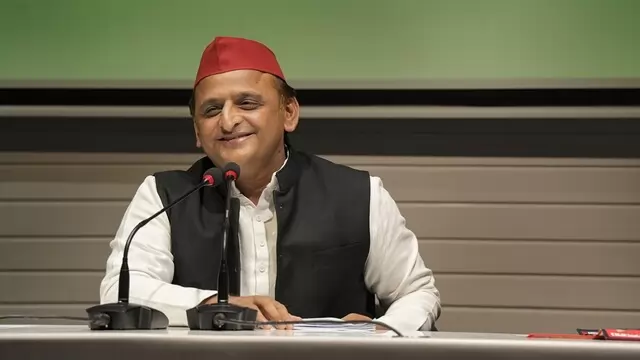 According to Akhilesh Yadav, the Samajwadi Party chief, if the BJP has to be defeated in all Lok Sabha seats in Uttar Pradesh in 2024, then it has to be defeated in 80 seats.
---
Authorities in Rampur, India have paid homage to the Rampuri Chaku, a style of knife made famous by Bollywood films in the 1980s, by naming a roundabout chaku chowk and installing a 20-foot Rampuri knife in its center....
---
On Saturday, Senior Samajwadi Party leader Azam Khan was sentenced to two years imprisonment by an MP/MLA court in Rampur in a case of inflammatory speech during the 2019 general elections.
---
With victory in Suar, the Bharatiya Janata Party's (BJP) ruling coalition ended Azam Khan's over four-decade hold in Rampur district.
---
According to Danish Azad Ansari, the Asaduddin Owaisi-led AIMIM is tense after the BJP won by-elections in Muslim-majority constituencies in UP on Sunday.
---
On Thursday, A statue of Virbhadra Singh, the six-time chief minister of Himachal Pradesh, was unveiled at Sainj near Rampur on the eve of his 89th birth anniversary.
---
Mainpuri parliamentary constituency, which fell vacant after the death of SP patriarch Mulayam Singh Yadav, registered 54.01 per cent voting
---