Not many know that Shah Rukh Khan's 'Jawan' singer Raja Kumari is a Grammy-nominated singer. She opens up about how such recognition doesn't always mean more money or better labels coming to her platter. Many such...
---
Raja Kumari opens up about how Indians, especially the media, are obsessed with addressing people with reference to their body type. She feels this is a phenomenon specific to India and she's never faced it in America.
---
Grammy-nominated artiste Raja Kumari, who has written a high-energy, captivating rap for megastar Shah Rukh Khan for the action entertainer 'Jawan', has now expressed her profound love for 'King Khan'.
---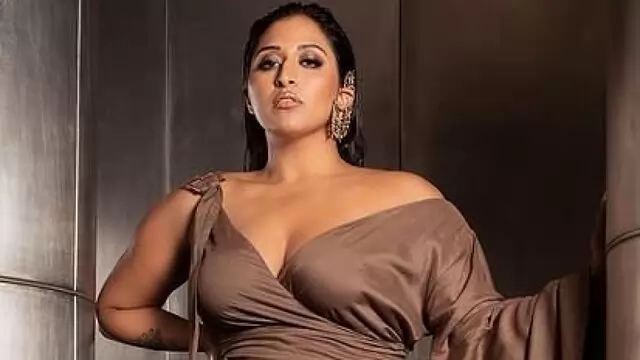 Raja Kumari opens up about why she stays so far away from playback singing and why we don't get to hear her voice that often in films. She also gives some advice to youngsters coming into the music industry to become...
---
Raja Kumari opens up about her journey from being Svetha Rao to Raja Kumari, her brand of rap and hip-hop music, the difference between independent and film music in her dictionary, her latest album 'The Bridge', her new...
---
Indian-American hip-hop star Raja Kumari went to Dharavi, Mumbai spending time with children and grooving with them to an improvised hip hop track.
---
Raja Kumari opens up about how it is to be a fashion icon, should singer-rappers have their distinctive style statement, her own choices when it comes to style and the iconic bindi.
---
As the entire globe celebrates World Music Day, here are a few of our personal favourites from the Raja Kumari archive.
---