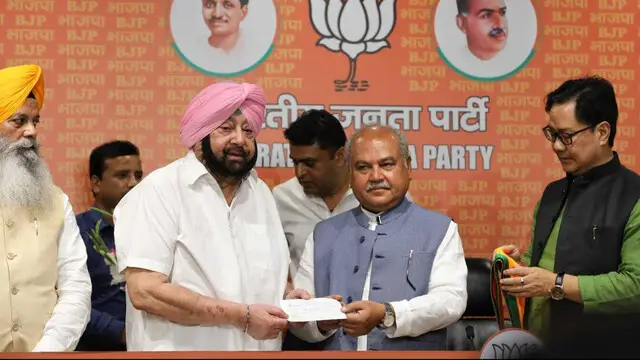 Former Punjab CM Amarinder Singh was key to the Congress rapprochement with the Sikhs in Punjab after 1984, taking the party to power twice.
---
By paying lip-service to Dalits without addressing their real concerns, all political parties have invisibilised Punjab's largest oppressed community
---
Jakhar, who had quit the Congress party last month, joined BJP in the presence of national president JP Nadda on Thursday.
---
Regional media have emerged as a bulwark against a centralising and hyper-nationalist polity and mediascape
---
This election season in Punjab, longstanding regional demands have taken a backseat
---
The assembly poll outcome in Punjab signifies a catharsis that the state has been desperately waiting for since early 1980s
---
The once economically prosperous state is now in the grip of unending farm distress. What ails the state and why has no government been able to do anything?
---
Much of the Punjab assembly polls were fought on new media outlets. It was another matter that these proliferating outlets rarely added value to the discourse
---