The constable, Chetan Singh, allegedly targeted his senior colleague and three passengers, prompting his remand into judicial custody and triggering a high-stakes investigation into the unsettling incident.
---
NCPCR chairperson Priyank Kanoongo claimed that he was roughed up by police officers while visiting the residence of a minor girl in Kolkata's Tiljala area, who was killed by a neighbour earlier this week. However, police...
---
Pakistan's former prime minister Imran Khan has vowed to take legal action against police officers involved in a raid on his residence and the beating of his party workers. This comes after over 10,000 armed Punjab police...
---
The wrestlers were detained for breaching security while demanding justice against alleged sexual harassment, prompting criticism from Sule and NCP spokesperson Clyde Crasto towards the government's handling of the situation.
---
Congress workers clashed with the police in Imphal during a candlelight march protesting against Rahul Gandhi's disqualification from Parliament, resulting in four injuries. The state Congress president accused the police of...
---
As normalcy returned to Lahore's Zaman Park after scuffles between security personnel and workers of the Pakistan Tehreek-e-Insaf, former premier Imran Khan's supporters placed shipping containers outside the entrance of his...
---
The Governor of Maharashtra has urged the Chief Minister to take strict action against those involved in the attack on a police station in Aurangabad. The attack left 12 people, including ten policemen, injured, and resulted...
---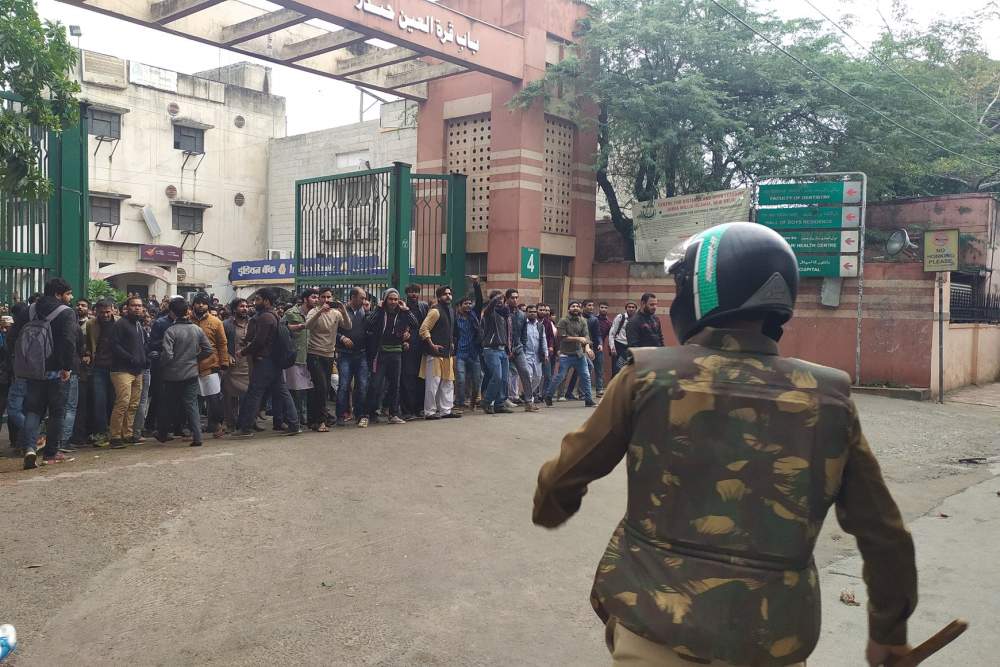 Appearing for some of the petitioners in the matter, senior advocate Indira Jaising argued that the force used by police in the present instance was wholly unproportional to alleged public good
---