A number of top players and captain Mahesh Bhupathi had refused to play in the Pakistan capital due to security concerns but Leander Paes, along with Saketh Myneni and Jeevan Nedunchezhiyan, were available
---
The cloud of uncertainty continued to hover over the venue for the November 29-30 India vs Pakistan David Cup tie, which was shifted out of Islamabad by the International Tennis Federation (ITF) on security grounds
---
The unavailability of several India's regular players for the Davis Cup tie against Pakistan in Islamabad in November, including Mahesh Bhupathi, means that Leander Paes might feature as the playing captain in the squad.
---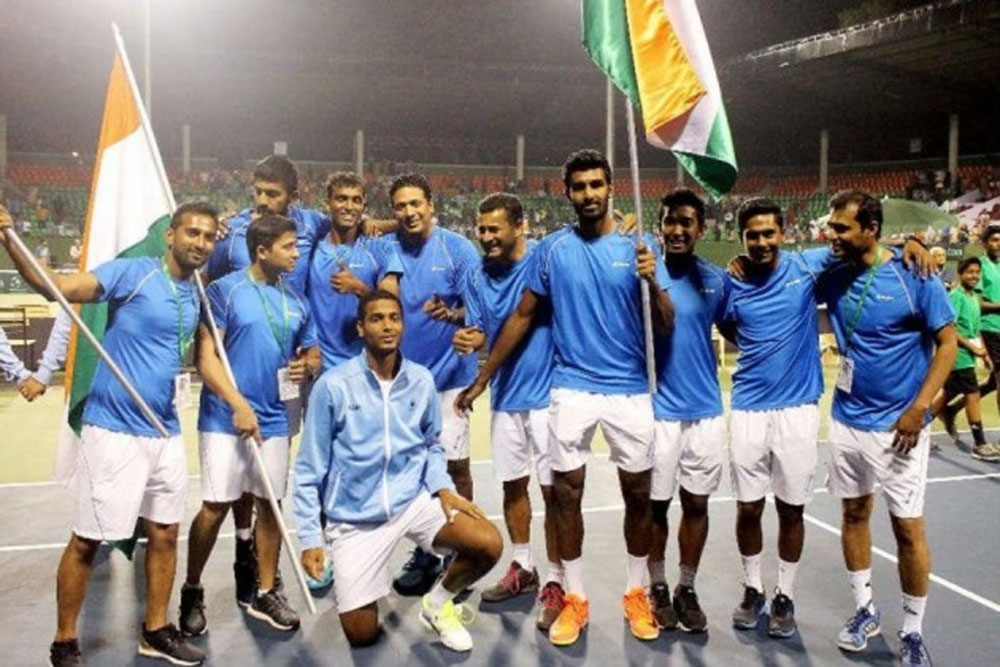 The Davis Cup tie was scheduled to be held in Islamabad in September but was pushed to November 29-30 after India expressed concerns about the safety of their players due to diplomatic tensions between the two nations...
---
India's forthcoming Davis Cup tie against Pakistan has been shifted out of Islamabad owing to security reasons and will now be played at a neutral venue. India haven't faced Pakistan in a Davis Cup tie since 2006.
---
The India vs Pakistan Davis Cup tie was earlier scheduled to be held in Islamabad on September 14-15 but was postponed to November after an in-depth security review by the International Tennis Federation last month
---
Now, India will take on Pakistan in their Davis Cup tie without the two top doubles players with Rohan Bopanna and Divij Sharan out
---
The International Tennis Federation has postponed next month's Davis Cup series between India and Pakistan because of the recent political tension between the two countries.
---