H5N1, a type of avian influenza virus, was confirmed among a protein-rich breed of chicken, 'Kadaknath', at the farm in the Lohanchal where 800 birds died and 103 had to be culled, an official said.
---
WHO Director-General Tedros Adhanom Ghebreyesus said recently that the WHO needs more information on the severity of the outbreak in China.
---
The special trains, which are usually operated during festivals or during all India exams or certain special events, come at a increased fare. While the Railways was running all its services under the special train tag...
---
The presence of H5N1 variant, which has an additional proliferative capacity, was confirmed among the poultry in the local farm managed by the district panchayat here on Wednesday, the sources said.
---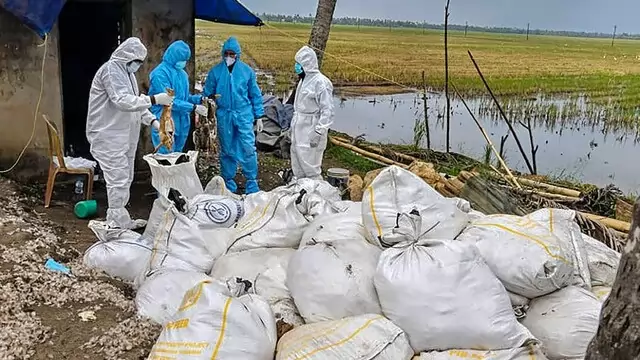 A total of 6,017 birds, mostly ducks, were killed on Saturday in the Vechur, Neendoor and Arpookara panchayats of the district, a release from the district administration said.
---
Over 23,000 Indian students, mostly studying medicine, are reportedly stuck back home due to Covid-19 visa restrictions.
---
Spain made the announcement after Italy said it would require coronavirus tests for airline passengers from China.
---
Last month, carcasses of wild boars were found in jungles near the Myanmar border, and the National Institute of High Security Animal Diseases in Bhopal recently confirmed that they died of ASF.
---