Christophe Galtier hoped to lead Paris Saint-Germain to its first Champions League championship when he departed Nice to become their head coach.
---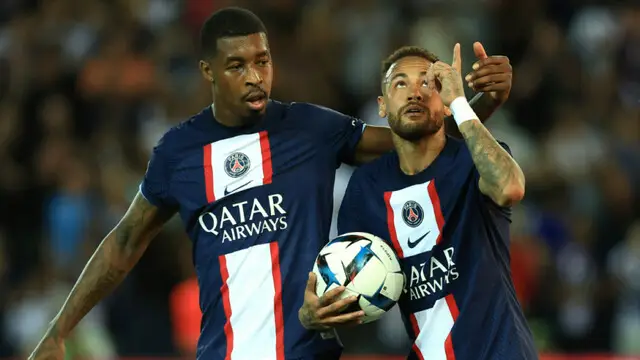 Neymar scored his sixth goal in the ongoing Ligue 1 2022-23 and eighth goal in five games overall. Paris Saint-Germain are currently at the top spot with 10 points.
---
Former Nantes footballer Emiliano Sala lost his life in a plane crash while travelling in January 2019.
---
So far this season Lionel Messi has four goals and a league-high seven assists for leaders PSG and his partnership with Neymar is looking much like their Barcelona days.
---
Check matches and telecast details of the French Ligue 1 2022-23 season, matchday 1 fixtures.
---
The French Cup 2021-22 triumph also helped Nantes earn a UEFA Europa League place next season.
---
Neymar was making his 100th Ligue 1 appearance for PSG, during which time he has been involved in 121 goals (77 goals and 44 assists). It was Neymar's seventh assist in the league this season.
---
Paris Saint-Germain are 15 points clear of 2nd-place Marseille. PSG can seal the title if they win at Angers on Wednesday and Marseille draw at home to Nantes.
---