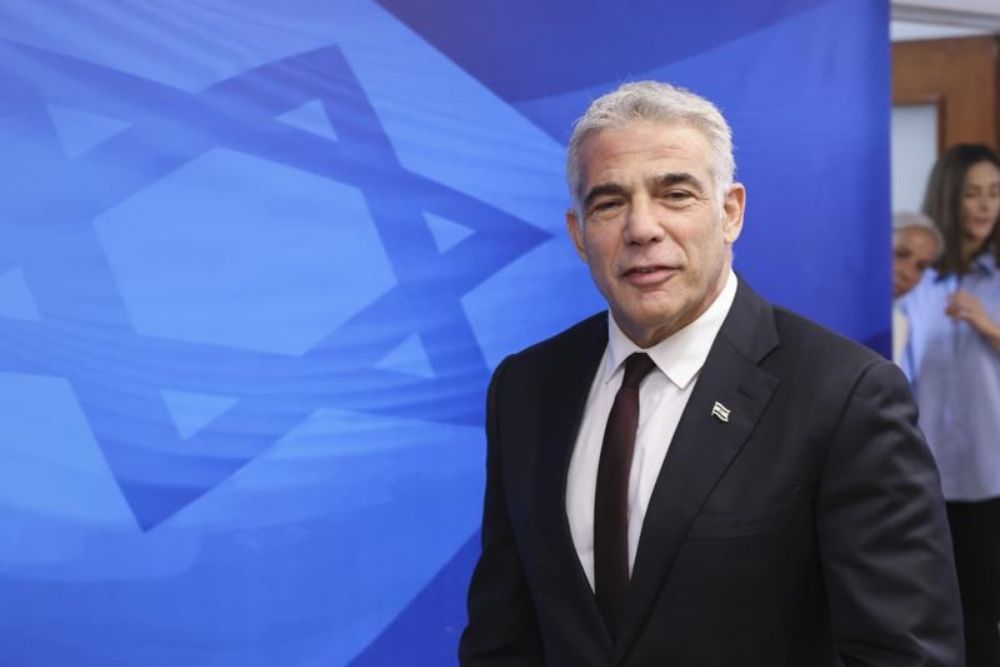 Israel PM Yair Lapid had counted on Gaza's militant Hamas rulers to stay out of the fight, thus enabling Israel to weaken Hamas' smaller sister group while avoiding a full-blown escalation.
---
Lapid, Israel's foreign minister and architect of the outgoing coalition government, bacame the country's caretaker prime minister just after midnight on Friday. He took over from Naftali Bennett, Israel's shortest serving...
---
Israel Prime Minister Naftali Bennett levelled allegations on Iran after his meeting with Rafael Grossi—head of the International Atomic Energy Agency.
---
PM Modi also congratulated Yair Lapid for assuming the premiership of Israel and said he looks forward to furthering the bilateral strategic partnership as the two countries celebrate 30 years of full diplomatic relations.
---
Local media reported that Israeli Prime Minister Naftali Bennett is considering retiring from politics altogether as per sources close to him.
---
UAE agreed to normalise relations with Israel in a US-brokered deal in 2020, the first of the so-called Abraham Accords that Israel eventually concluded with four Arab nations.
---
Foreign Minister Yair Lapid has taken over as caretaker prime minister from Naftali Bennet until the next government is formed after polls in November.
---
Bennet is facing a tough time with loss of parliamentary majority, non-cooperation from a coalition partner, and Palestinian attacks.
---