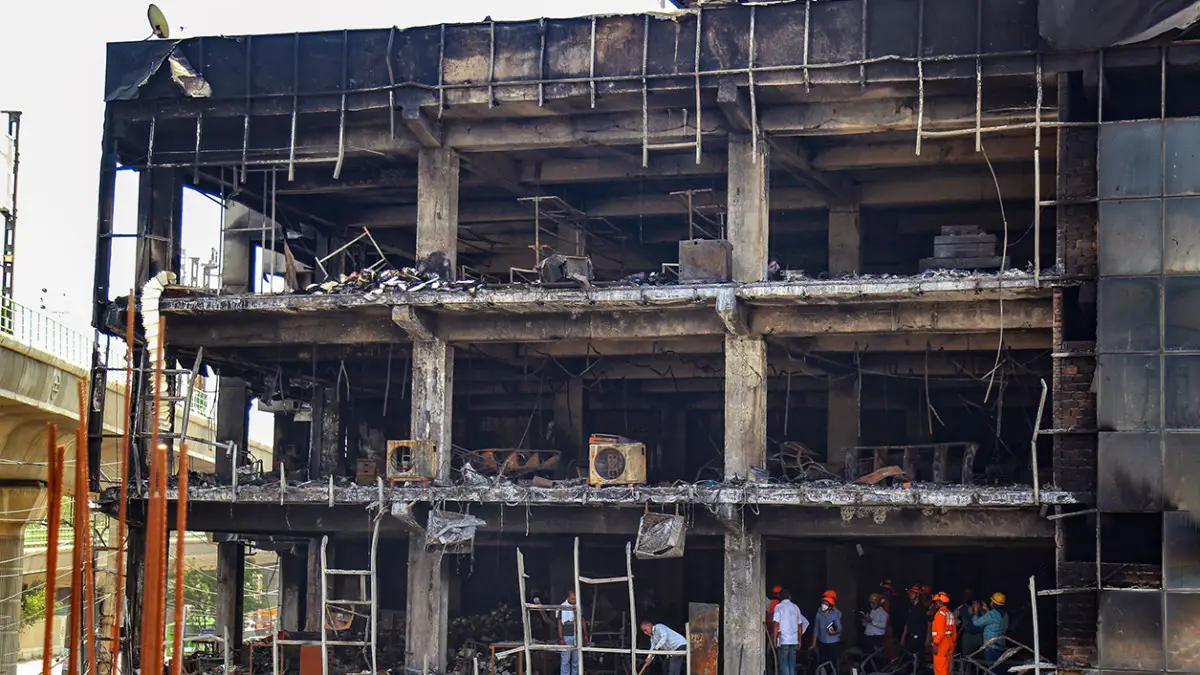 Delhi: Nearly 27 people with 21 being women were killed in the blaze near Mundka metro station, after fire engulfed a building where motivational programme was...
---
Senior AAP leader Durgesh Pathak also showed some pictures in which the building owner was seen with some BJP leaders.
The police have recovered 27 bodies and identified 14 of them as women and six as men so far, said the officials.
---
Delhi Mundka Blaze: Majority of the bodies were charred which were recovered from the second floor of the building, the officials said.