Despite contradictions and movements like Khalistan – having its roots in Punjab, though its voices are more seen outside India than locally, Punjab Sikh's patriotic spirit has never been questioned or doubted. Yet,...
---
Waris Punjab De chief Amritpal Singh has been eluding the cops since March 18, when the Punjab Police launched a massive crackdown against the Khalistani preacher, by switching vehicles and changing many appearances.
---
People living in the state have shown little enthusiasm for Amritpal Singh, nor does anyone in Punjab want to go back to the dark days of the '70s and early '80s that witnessed unprecedented violence in Punjab.
---
The Khalistan movement, which advocates for the separation of Punjab from India, gained prominence in the 1980s. During that time, separatists resorted to widespread violence and targeted political leaders in Punjab and...
---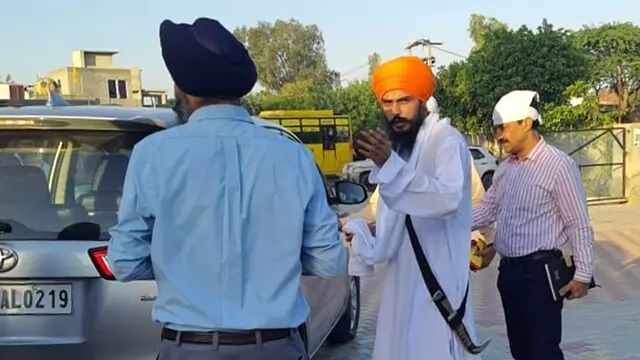 Amritpal Singh's arrest comes around a month after the Punjab Police began a crackdown on him and his radical organisation Waris Punjab De (WPD). The Punjab Police had intercepted his cavalcade last month in Jalandhar but he...
---
A CCTV footage surfaced on the internet showing the area near the house in Kurukshetra where Amritpal Singh stayed on the night of the crackdown that began Saturday. He escaped the next day.
---
Hours after Canada expelled a top Indian diplomat as it investigated the potential link between the Indian government and the killing of a Khalistani terrorist, India expelled a Canadian diplomat based in India in...
---
On Wednesday, around 2,000 pro-khalistan protesters descended upon the Indian High Commission for a planned demonstration and hurled objects and chanted slogans amid a heightened security presence and barricades.
---