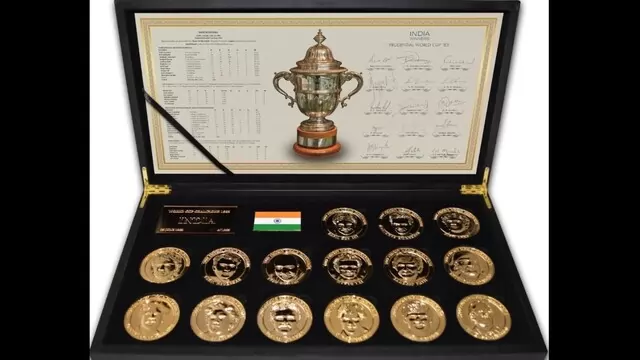 Kapil's Devils honoured with a collection of medallions
---
Team India's Ravindra Jadeja has quashed Kapil Dev's remarks on the team stating that the players don't have any arrogance about them.
---
Roberts admitted that the West Indies played a bad game that day. He also stated that none of the players from the opposition team impressed him in the final.
---
Former India captain Kapil Dev isn't putting the favourite tag on the hosts as "a lot would depend on luck"
---
Kapil Dev has lashed out at the current crop of Indian cricketers as he questioned their commitments when it comes to representing the country on the international stage.
---
It was 40 years ago on this day that India lifted its first-ever cricket World Cup, defeating the mighty West Indies by 43 runs in the final at Lord's. 
---
Legendary all-rounder Kapil Dev showed his admiration for 'Bazball' and said most Test playing nations should play more aggressively look for results in Test cricket.
---
After being faced with criticism from celebrities and animal rights activists, the Ministry of Fisheries, Animal Husbandry, and Dairying has released a memorandum withdrawing the Livestock Bill.
---