The flood spill channel serves as a playground for cricket, football, and running for Kashmiris. Every day, men and women go on runs and walks along its banks, armed with sticks to deter stray dogs. However, when the Jhelum...
---
Heavy rainfall across Kashmir has triggered flood concerns among the residents of the Valley even as snowfall in higher reaches including the cave shrine of Amarnath has brought down the day temperature substantially.
---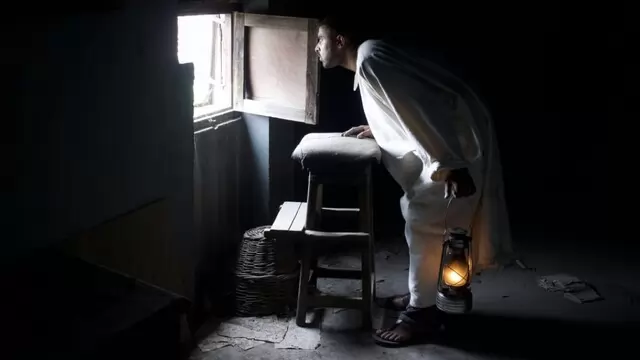 In his work 'Don't Talk Ill About Others', Kashmiri artist Nasir Hassan is seen carrying a lantern as a way of finding his lost world
---
In all tragedies that Kashmir faces, whether political or natural, 'communication blackout' is common. In September 2014, the first thing that drowned was communication. In the absence of any communication, rumours...
---