Dave Sharma, who became the first Indian-origin lawmaker in Australia's Parliament in 2019, will return to politics after his victory in the New South Wales Liberal Senate race.
---
Prime Minister Modi's visit to Indonesia was a brief stopover before the upcoming G20 Summit in New Delhi. His itinerary included participation in the India-ASEAN Summit and the East Asia Summit.
---
The Indian diaspora is dealing with a tricky situation—how to be homesick when various sicknesses are afflicting the homeland
---
The controversy intensified after Prime Minister Trudeau's insinuations about the potential involvement of Indian agents in the killing of Khalistani extremist Hardeep Singh Nijjar on Canadian soil.
---
Today Prime Minister Narendra Modi will join French President Emmanuel Macron for the French National Day celebrations as the Guest of Honour.
---
"India is a huge inbound market for us, and we have big operations in Mumbai, which is our main technology and product centre," Yogesh Sangle, Global Head of Instarem, told PTI on Wednesday on the increase in monies sent...
---
While their families in India are concerned amid the ongoing row between India and Canada, those staying in Canada have urged calm and said things are normal there. Life is as usual and there seems to be no spread of the...
---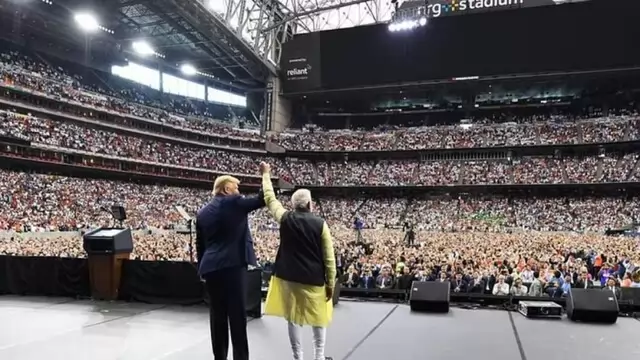 With the growing popularity of Prime Minister Narendra Modi, not just in the US but across many countries in the world, opposition leaders in India have realised the urgency to change the narrative before the Indian polity...
---