Once again, the Delhi Urban Shelter Improvement Board (DUSIB) is poised to raze six more shelter homes. According to residents of these six shelters, the DUSIB has halted the supply of food to them. Most of them work as...
---
Although slums are looked upon as a blot on the aesthetics of city life, it needs to be remembered that the existence of slums is a testament to the failure of the state to provide the urban poor with affordable housing.
---
Economic development that threatens the lives and livelihoods of indigenous people cannot be the only model available to us
---
Rendered homeless, after the National Disaster Rescue Force (NDRF), Delhi Development Authority (DDA), and Delhi Police evicted them from the Priyanka Gandhi camp in Vasant Vihar in the wee hours of June 16, hundreds of...
---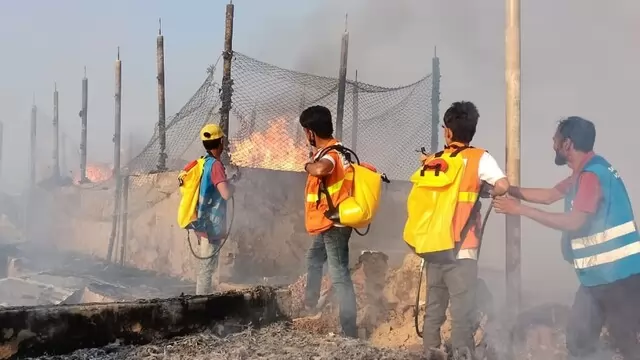 More than 1 million Rohingya refugees have fled to Bangladesh from Myanmar over several decades, including about 740,000 who crossed the border starting in August 2017, when the Myanmar military launched a brutal crackdown
---
Eviction and harassment of minority community, who are Muslims of Bengali origin, in Assam continues unabated and unchallenged as the ruling BJP compares its eviction drives as the 'Last Battle of Saraighat'
---
Chugh accused Mehbooba of engaging in "cheap political tactics" by spreading fear and uncertainty among the poor and homeless population of the Union Territory.
---
Named after one the most iconic figures of Dalit empowerment in Maharashtra, the residents of the slum on Mumbai's creek live perpetually under the brutal and rapacious claws of BMC authorities and their bulldozers
---