According to the notification released by the government in Pakistan-Occupied Kashmir, if the instructions for wearing Hijab are violated, action would be taken against the head of the institution.
---
Iranian singer Shervin Hajipour was arrested over his song Baraye that became an unofficial anthem for Iranian women-led protests following Mahsa Amini's custodial death last year.
---
Iran's judiciary identified those executed as Mohammad Mehdi Karami and Mohammad Hosseini, making it four men known to have been executed since the demonstrations began in September over the death of Mahsa Amini.
---
Previously, on January 23, the CJI had agreed to consider the request for urgent listing, after Senior Advocate Meenakshi Arora mentioned the urgency of the situation considering the upcoming examinations
---
Outlook spoke to women's rights activist Zakia Soman, one of the founding members of Bharatiya Muslim Mahila Andolan, about how the hijab ban impacts Muslim girls' education and whether the hijab is essential in Islam.
---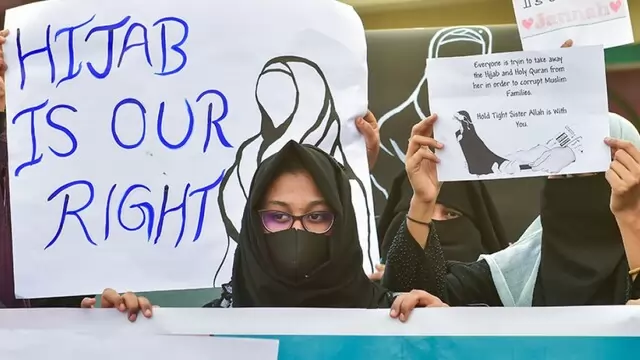 In early February Bihar Chief Minister Nitish Kumar said that Hijab is a non-issue in his state. The recent incident however portrays a different picture.  
---
Following the apex court's split verdict on the issue of the ban on wearing the headscarf, girls in hijab are not being permitted to take the exams scheduled to begin on March 9, a bench headed by Chief Justice DY...
---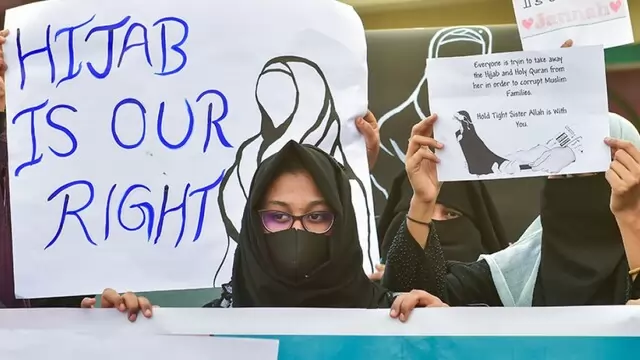 She claimed that the teacher had called her an anti-national and taunted her with the remark that she should go to Pakistan.
---