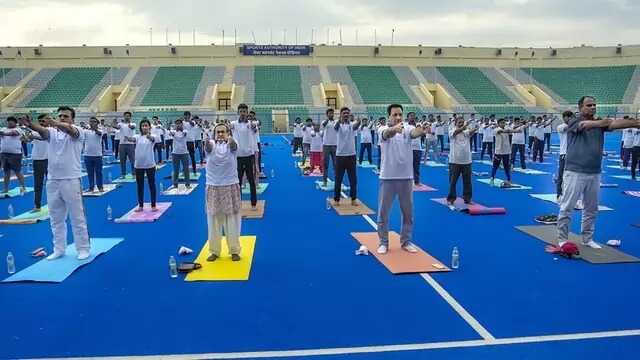 On Wednesday, 34,000 yoga mats sourced exclusively from tribal artisans in the country will be used at government events to promote tribal products.
---
The will have a line-up of immersive and interdisciplinary programmes conceptualised by a panel of distinguished curators spanning across the performing, visual , culinary arts and crafts.
---
Make your way to the nearest Woodside Inn and experience all things beer, burger and a big chunk of Germany in the Maximum City.
---
As the creator of several businesses, including start-up in branded clothes, real estate, media & entertainment, and technology. He identifies himself as a liberal, realist, investor, serial entrepreneur, and perpetual...
---
Join a team of local and globally famous blues musicians for an immersive experience
---
The young and superbly talented chef is on a two-city tour of India with All Things Nice to host a dinner in Mumbai and Bangalore.
---
Amit Shah will also inaugurate various other programmes related to the ministry of cooperation.
---
Sports Minister Gurmeet Singh Meet Hayer felicitated Arjun Babuta for winning two Gold medals at the shooting world cup recently and expressed hope that it would inspire budding players.
---