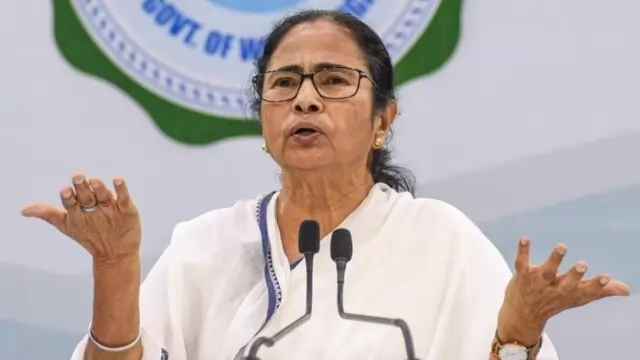 Banerjee during a programme at Alipore Court here on Tuesday spoke on the dismissal of teaching and non-teaching staff in state government-sponsored and aided schools on the HC's orders on petitions filed by candidates, who...
---
The screening began at 4.30 pm but there was another power cut at around 5.30 pm and a number of students took out a protest march in the campus.
---
Sitaram Yechury, general secretary of the CPI-M, charged the government with harassing opposition leaders by using the Enforcement Directorate and CBI over the last nine years.
---
Parliament Monsoon Session: Leaders of various parties, including the Congress, NCP, CPI, CPI-M, Shiv Sena, DMK, RSP and some others, gathered outside Mahatma Gandhi's statue and raised slogans against the government.
---
The government's offensive against Rahul Gandhi over his democracy remarks in London also came up for discussion at the meeting held in the chamber of Leader of Opposition Mallikarjun Kharge, sources said.
---