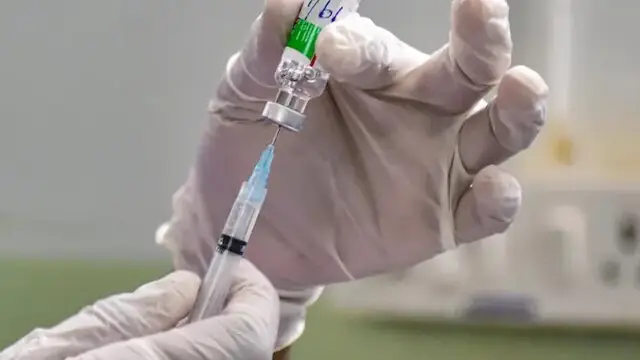 Based on three phases of clinical trials, the overall efficacy rate of Covovax is estimated at around 89 per cent.
---
The Union government was responding to petition filed by parents of two women who allegedly died after receiving Covishield vaccines, as per reports.
---
Before Covaxin was approved for restricted emergency use in January 2021, the Subject Expert Committee reviewed the data on safety and immunogenicity of the vaccine and recommended for grant of permission for restricted use...
---
The government had, in April 2021, first exempted Covid-19 vaccines from 10 per cent customs duty
---
Refuting some media reports around the approvals for Covaxin, the vaccine maker said it condemns the "targeted narrative" against the vaccine put forth by a select few individuals and groups who have no expertise in vaccines...
---
Due to lack of product demand, Production stoppage of Covaxin- a two dose jab, was initiated by Bharat Biotech earlier this year, though the vaccine maker has established manufacturing to reach an annualised capacity of 1...
---
Neutralising antibody responses against the SARS-COV-2 virus and its variants of concern (VoC) are higher among Covishield recipients than those who took the indigenously made Covaxin, according to a multi-centre study.
---
Vaccine manufacturer Bharat Biotech is expecting to receive clearance for its intranasal covid-19 vaccine in the month of August.
---