Hollywood star Christian Bale, who has no problem morphing into his characters, had to isolate himself from his co-star on the sets of David O. Russell's 'Amsterdam' because he is too funny.
---
American actress and singer Taraji P. Henson was one of the many artists to express their anger at the US Supreme Court regarding the Roe v Wade ruling.
---
After the Supreme Court announced its decision regarding the Roe v. Wade ruling, celebrities have been speaking out against it. Some of the singers used the platform of the BET Awards held on June 27 to unleash their anger.
---
'Aashiqui' actress Anu Aggarwal opens up about why she decided to leave everything up and turn to yoga. She reveals what the most challenging aspect of being a celebrity is.
---
Jack Harlow wore a Lil Nas X t-shirt to silently support the latter after he publicly talked about being excluded from the BET Awards.
---
Tom Hanks bagged his first Oscar for best actor thanks to Jonathan Demme's 1993 legal drama 'Philadelphia', in which he plays a gay man with HIV who is discriminated against at work.
---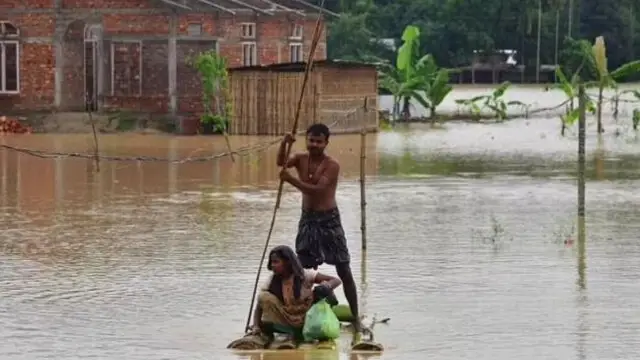 The Assam floods have been in the news for the past few days. Celebs speak up about what can be done to prevent disastrous floods every year.
---
At an event in Paris, Priyanka Chopra can be seen bonding with Anne Hathaway and Blackpink's Lisa.
---