The India Meteorological Department(IMD) has issued yellow warning for heavy rainfall has been issued in most districts of Odisha till September 7.
---
"Indian Naval Ship Khanjar, Mission Deployed in the Bay of Bengal, has safely brought back 36 Indian fishermen who were stranded 130 nautical miles from the Tamil Nadu coast," Navy spokesperson Commander Vivek Madhwal said.
---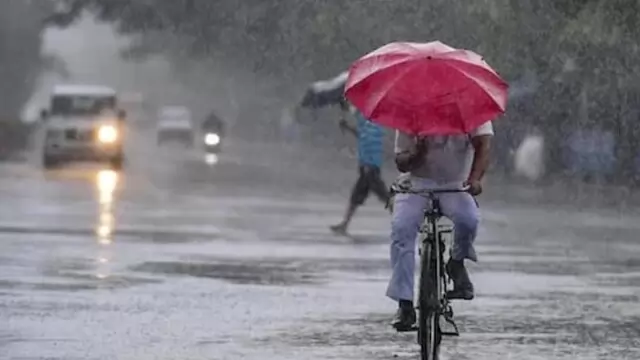 An IMD bulletin said that the LOPAR was formed under the influence of cyclonic circulation over the Bay of Bengal and under its influence squally weather with gusty surface wind speed.
---
The southern districts of the state, however, are expected to receive light rain during the period, it said.
---
The rainfall activities are likely to continue till July 27 as another LOPAR will be formed in the Bay of Bengal on July 24 but the intensity will decrease over the next two days, it said. 
---
Weeks after Cyclone Biparjoy damaged parts of north-western India and affected the harvesting of crops there, another cyclonic circulation is likely to form near East India later this month said the India Meteorological...
---
The devastating accident has claimed the lives of at least 17 individuals, leaving approximately 30 others missing, as desperate migrants sought a better life in Malaysia.
---
Earlier this week, the weather office said the onset of monsoon over Kerala, marking its entry into the mainland, would be slightly delayed than the usual date of June 1.
---