Thousands of devotees reach the Ram Mandir base camp in Jammu and register themselves to visit the pilgrimage site for the Amarnath Yatra 2023. Indian Army troops and State Disaster Response Force are also present near and...
---
The 62-day-long pilgrimage to the cave shrine in the south Kashmir Himalayas will commence on July 1 and conclude on August 31.
---
The road, which connects Poonch and Rajouri districts in Jammu region with Shopian in South Kashmi, is an alternative route to the Jammu-Srinagar National Highway. The restoration work of the twin roads to Kashmir is in...
---
On Friday, Lieutenant Governor Manoj Sinha flagged off the first batch of pilgrims for the annual Amarnath Yatra from the Bhagwati Nagar base camp. The pilgrimage will culminate on August 31.
---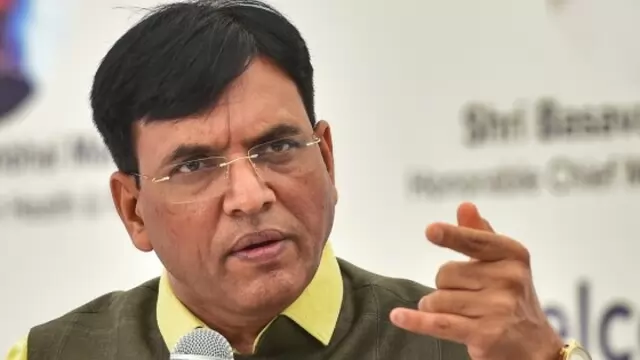 The annual Amarnath Temple pilgrimage will be beginning soon which entails geo-climatic challenges among the participating devotees. So Union Health Minister Mansukh Mandaviya reviewed the provisions for the health services...
---
Braving heavy rains, a fresh batch of over 4,703 Amarnath Yatra pilgrims left the Bhagwati Nagar base camp here for the twin base camps of Baltal and Pahalgam in central Kashmir's Ganderbal district on Thursday, officials...
---
The annual Hindu pilgrimage of Amarnath Yatra is set to start on Saturday, July 1, in Kashmir. Over 3 lakh people have so far registered for the Yatra. The pilgrimage would be on for 62 days, making it the longest-running...
---
Over 1.52 lakh pilgrims have offered their prayers at the Amarnath cave shrine in the annual Amarnath Yatra, according to officials.
---