Commerce, Culture and Connectivity define the future focus areas of cooperation between India and Thailand, Rajkumar Ranjan Singh stressed.
---
India became the sixth nation ever to lift the prestigious Thomas Cup title. Indonesia lead the chart with 14 titles. Get highlights of India vs Indonesia.
---
Draped in an Australian Flag, the coffin containing late Shane Warne's body is expected to land in Melbourne in a private jet.
---
Kidambi Srikanth was scheduled to play Ireland's Nhat Nguyen in the second round of the Thailand Open 2022. However, his withdrawal is not yet known.
---
The 2022 Thomas and Uber Cup starts May 8 in Bangkok. Indonesia are the defending champions for the men's team, and China for the women's team.
---
The last million deaths were recorded over the last four months, according to the tally compiled by Johns Hopkins University.
---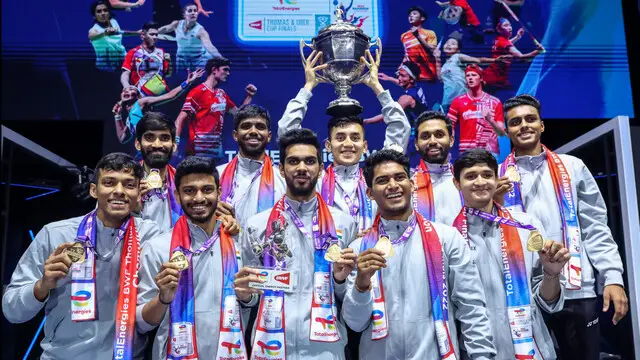 Kapil Dev's team had stunned West Indies at Lord's, Kidambi Srikanth's India stunned defending Thomas Cup champions Indonesia at Bangkok.
---
The death toll, compiled by Johns Hopkins University, stood at 5,996,882 as of Sunday morning and was expected to pass the 6 million mark later in the day.
---