With a relaxation of the controversial policy, mass testing, mandatory hospitalization, blanket lockdowns etc. have been scrapped as Beijing moves to a 'living with the virus' approach. But experts have cautioned that the...
---
China: The fire broke out on Thursday night at a residential building in the community of Tianshan District in Urumqi, capital of Xinjiang province.
---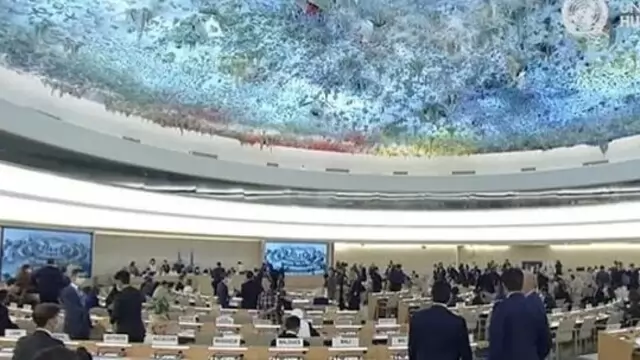 Observers say China barely scraped through the vote because of 11 abstentions sparing it from a diplomatic embarrassment on the Xinjiang issue.
---
Saudi Arabia was also bitter after USA's reaction to the Arab Spring, in which Washington pressured Egypt's president at the time, Hosni Mubarak, to step down and encouraged democratic reforms elsewhere in the Middle...
---
The blaze was put out in about three hours, reports revealed that fire trucks were allegedly blocked from entering the Urumqi compound owing to restrictions under China's zero COVID policy.
---
The Ministry of External Affairs clarified that the Indian action was in line with Indian policy of not voting on country-specific resolutions.
---
Everyone kept their fingers crossed after rarest but huge public outcry against continuous Covid-19 restrictions in China. However, Chinese President Xi Jinping has chosen soft policy to deal with the country's internal...
---
US and several Western allies move over Xinjiang alleged rights violation amounts to the latest geopolitical salvo between the West and China in the wake of recent tensions over issues like the future of Taiwan.
---