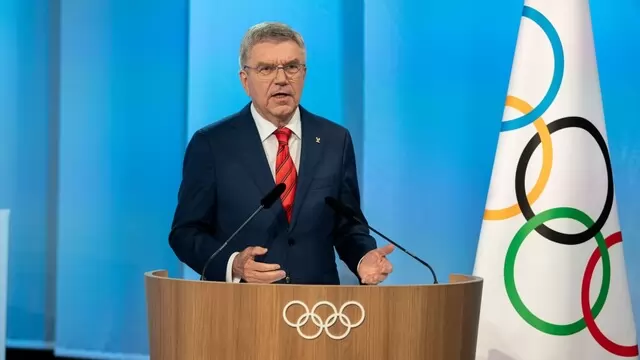 Ukrainian athletes have in recent weeks missed world or European championship events in judo, fencing and taekwondo, where Russians and Bel arusians could compete after being approved as neutrals.
---
In an open letter to IOC president Thomas Bach ahead of the global sports body's executive board meeting on Tuesday, IBA has said its competition officials were being approached by IOC "without prior approval or...
---
In a speech delivered in his native Germany, International Olympic Committee President Thomas Bach defended his group's efforts to pave the road for Russian and Belarusian competitors to resume competition.
---
French investigators searched the headquarters of Paris Olympic organizers on Tuesday in a probe into suspected corruption, according to the national financial prosecutor's office.
---
Vadym Guttsait, who is Ukraine's sports minister and leads the national Olympic committee, was sharply critical of the IOC's push to reintegrate Russia and its ally Belarus into world sports.
---
The IOC responded in a statement that "it is regretful that politicians are misusing athletes and sport as tools to achieve their political objectives."
---
Bach also suggested that those governments had "double standards" for focusing on athletes from countries involved in just one of about 70 wars and armed conflicts ongoing in the world.
---
Zelenskyy wants Russia excluded from taking part in Paris while its military is occupying and attacking his country.
---