The move comes as part of the ongoing investigation that has already resulted in the conviction of Jammu and Kashmir Liberation Front (JKLF) commander Yasin Malik and the chargesheeting of prominent figures like Hafiz Saeed...
---
The National Investigation Agency (NIA) officials confirmed that the raids were carried out at 50 places which covered residences of noted gangsters.
---
In 2013, the Chhattisgarh ATS arrested Dheeraj Sao who ran a roadside eatery in Transport Nagar area here for allegedly receiving funds from a Pakistani national called Khalid and transferring it to people linked with the...
---
Pakistan made it to the infamous list in 2018 following it's inability to check money laundering leading to financing of terror activities and corruption.
---
The Popular Front of India was formed in 2006 and several of its founders and cadres once belonged to the terrorist organisation SIMI, proscribed in 2001.
---
Junaid was arrested for his alleged role in the recruitment of operatives for the banned terror outfit Lashkar-e-Taiba (LeT).
---
The FATF had found Pakistan's deficiencies in its legal, financial, regulatory, investigation, prosecution, judicial and non-government sectors to fight money laundering and combat terror financing, which are considered...
---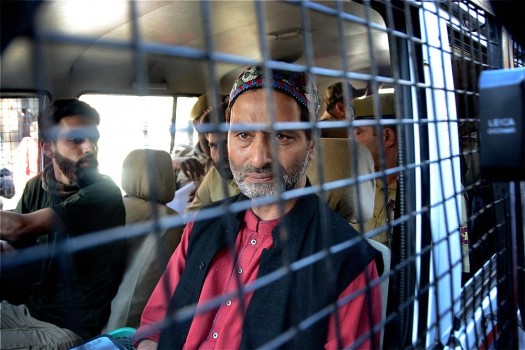 Delhi court on Wednesday sentenced the Kashmiri separatist Yasin Malik to life in connection with a terror funding case.
---