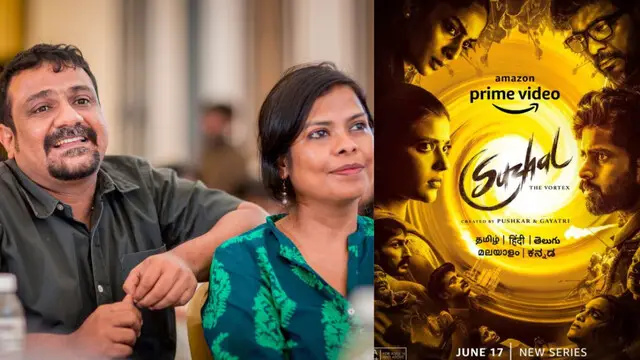 'Suzhal-The Vortex' directors Pushkar and Gayathri did not expect the reactions and responses they are receiving for their show.
---
'Suzhal - The Vortex', a series featuring actress Sriya Reddy, will release on June 17 on Amazon Prime Video.
---
Tamil actress Sriya Reddy, who is gearing up for the release of her upcoming series 'Suzhal- The Vortex', opines that the language of cinema is very much universal in its essence as most rooted and local stories are being...
---
Actor Sriya Reddy says her upcoming Prime Video Tamil series "Suzhal - The Vortex" is a show with a global appeal and has the potential to open doors for its cast to experiment with their content choices.
---