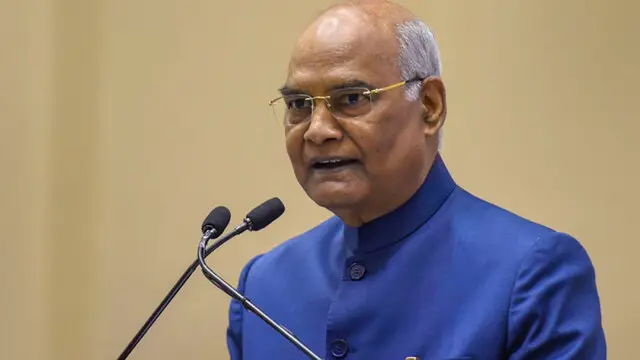 On Thursday, Ram Nath Kovind inaugurated a three-day national conference for vice-chancellors and called on universities to adopt a global perspective.
---
Alok Kumar, the patron of NGO Dadhichi Deh Dan Samiti, told Outlook that they have reached out to religious leaders like Sri Sri Ravi Shankar, Sadhvi Rithambara, Morari Bapu, and Lokesh Muni, and all of them have supported...
---
Bureaucratic hassle, misinformation, and lack of awareness deter people willing to donate organs.
---
The key objectives of this policy are to position Madhya Pradesh as the top Science, Technology and Innovation (STI) destination in the country. To place Madhya Pradesh among the top 5 states in the 'India Innovation...
---
Illicit traders prey on the homeless and those stuck in debt-traps to push them into black market of human organs.
---
The discovery of this Covid-like virus has led experts to call for vaccines that protect against all types of coronaviruses.
---
A pre-print study has claimed that SARS-CoV-2, the virus causing Covid-19 disease, has genomic structure that indicates human engineering, meaning that it could have been made in a lab.
---
Two previous attempts to launch NASA's Space Launch System rocket carrying the Artemis I mission to space have failed because of fuel leaks and engine issues.
---