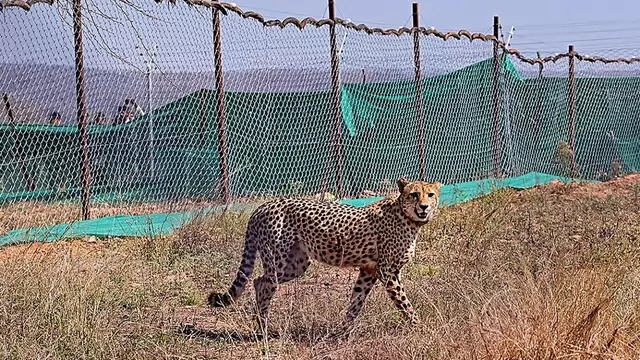 The search was alarmed by the death of two male cheetahs in July due to a maggot infection caused by the radio collars. Nirva was caught around 10 am on Sunday in Dhoret range of the Kuno National Park.
---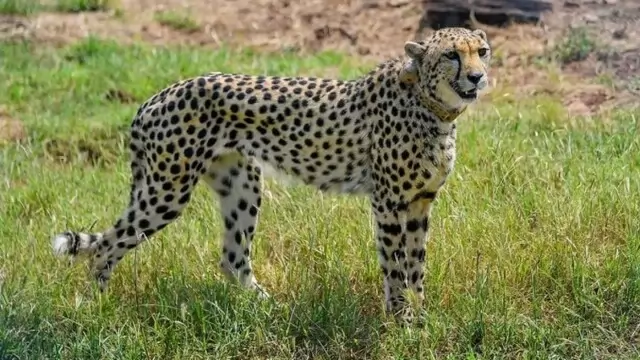 At a high-profile event attended by Prime Minister Narendra Modi last year, eight Namibian cheetahs, five female and three male, were released into enclosures at KNP while 12 more were added in February this year.
---
Due to the delay in the signing of the MoU for the inter-continental translocation of these big cats, some experts had last month expressed concern over the health of the South African cheetahs as these animals have been...
---
In a conversation with Outlook, Devavrat Pawar, a conservation biologist and a PhD candidate at the University of Wageningen delves further into these questions.
---
The decision was taken after a team of experts reviewed the current status of the 'Project Cheetah' on the directions of the National Tiger Conservation Authority (NTCA).
---
Cheetahs were favoured in the Mughal age as hunting companions. However, cheetahs began to be hunted under the British and were driven to extinction.
---
Three more cheetahs in Kuno National Park were suspected to have maggot-related infestations, mobilizing efforts to locate and rescue them.
---