Yashwant Sinha, a bitter critic of the BJP, had joined the TMC in March 2021, days ahead of the West Bengal Assembly polls. He had quit the saffron party in 2018.
---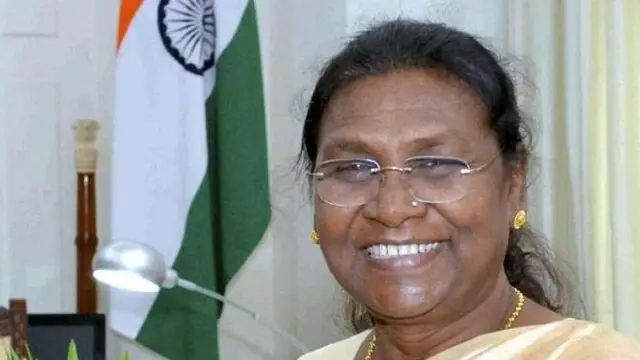 The certificate is issued after the returning officer hands over the result to the poll panel. It will be signed by Chief Election Commissioner Rajiv Kumar and Election Commissioner Anup Chandra Pandey.
---
The roadshow is scheduled to start from Delhi BJP office on Pant Marg to celebrate an almost certain victory of Murmu in the presidential election, party leaders said.
---
Records show that since 1977, successive presidents have taken oath on July 25. India's first President Rajendra Prasad took oath on January 26, 1950 -- the day India became a Republic.
---
He said Murmu, a tribal and former Governor, got votes of MLAs of parties other than the BJP, which heads the NDA, in the state and congratulated her for getting elected to the country's top constitutional post. Murmu...
---
Meanwhile, Abhishek Banerjee slammed the union government over the introduction of 5 per cent GST on pre-packed and labelled food items such as cereals, pulses and flour weighing less than 25 kg, terming it as 'anti-people'.
---
The certificate will now be sent to the Union Home Secretary, who will read it out at the oath-taking ceremony of the 15th President of India which is likely to take place at the historic Central Hall of Parliament House on...
---
Goa Chief Minister Pramod Sawant on Monday cast his vote for the election of the country's next president.
---