Two police officers were killed in Pakistan's northwestern province of Khyber Pakhtunkhwa when militants opened fire on them while they were on their way to provide protection at a mosque during special night prayers in the...
---
Gunmen shot dead four people including two police in northwestern Pakistan in an attack targeting a provincial lawmaker from former Prime Minister Imran Khan's political party, police said.
---
TPP, also known as Pakistani Taliban is an affiliate of Taliban in Pakistan. This group claims responsibility for recent attacks on Chinese workers in CPEC. Now it has agreed with Pakistan for a month-long ceasefire.
---
The Pakistani Taliban claimed responsibility for the attack, which took place on Sunday. The outlawed Tehreek-e-Taliban Pakistan — or TTP as the Pakistani Taliban are known — and other militants have a presence in the...
---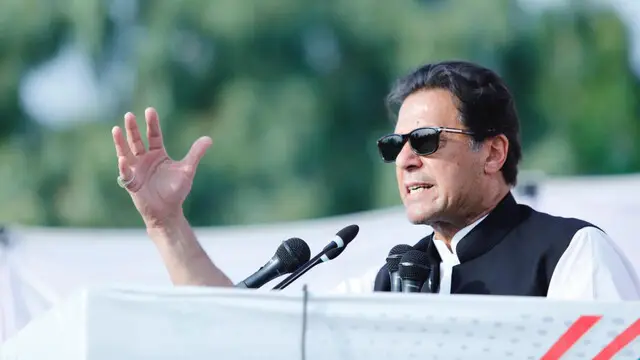 Religious sections as well as the youth and apolitical middle class see Khan as the Kaptaan who will clean up politics and usher in a New Pakistan.
---
Afghani musicians were left teary after they were flown out of Kabul to Portugal. Afraid that the music ban could come soon in the country, these musicians' wish to preserve Afghani music got a huge assistance.
---
Imran continues to be the most popular political leader in Pakistan now. If early elections are held, he is likely to sweep the election. The Sharif government on the other hand, has become extremely unpopular by removing...
---
NATO has said Pakistan has a 'special responsibility' to make sure Afghanistan lives up to its international commitments. But some Pakistanis say they refuse to be the 'scapegoats' of the West's failure in Afghanistan.
---