Islamic views on social life and uniform civil code are seen as conflicting entities, writes CSDS associate professor Hilal Ahmed
---
The new Triple Talaq bill could be introduced in the first session of the 17th Lok Sabha beginning June 17.
---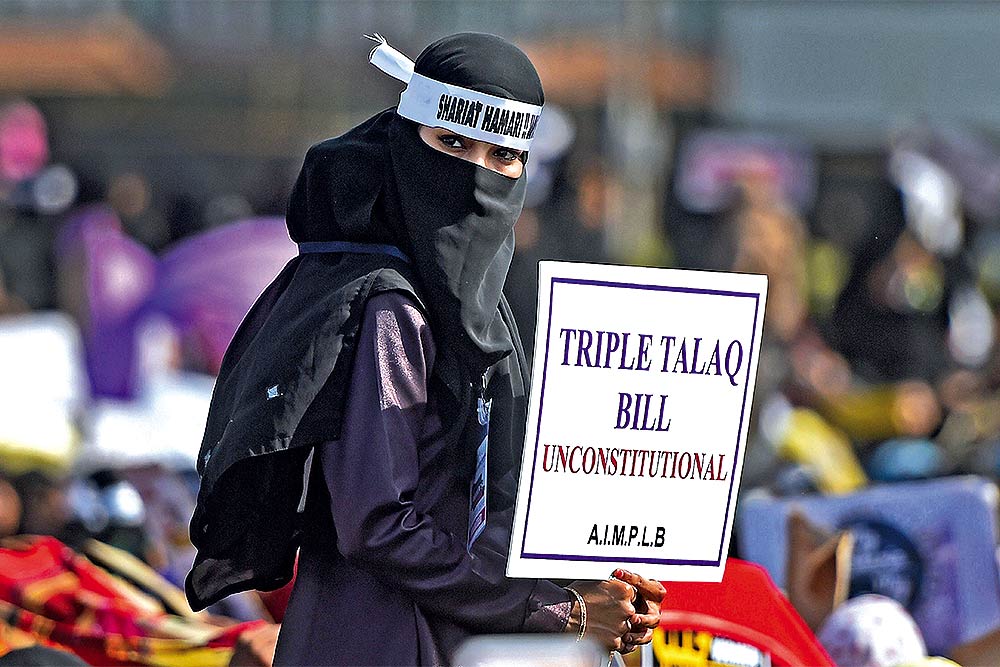 The triple talaq bill made big noise when it was drafted last year, but it is still to serve its purpose
---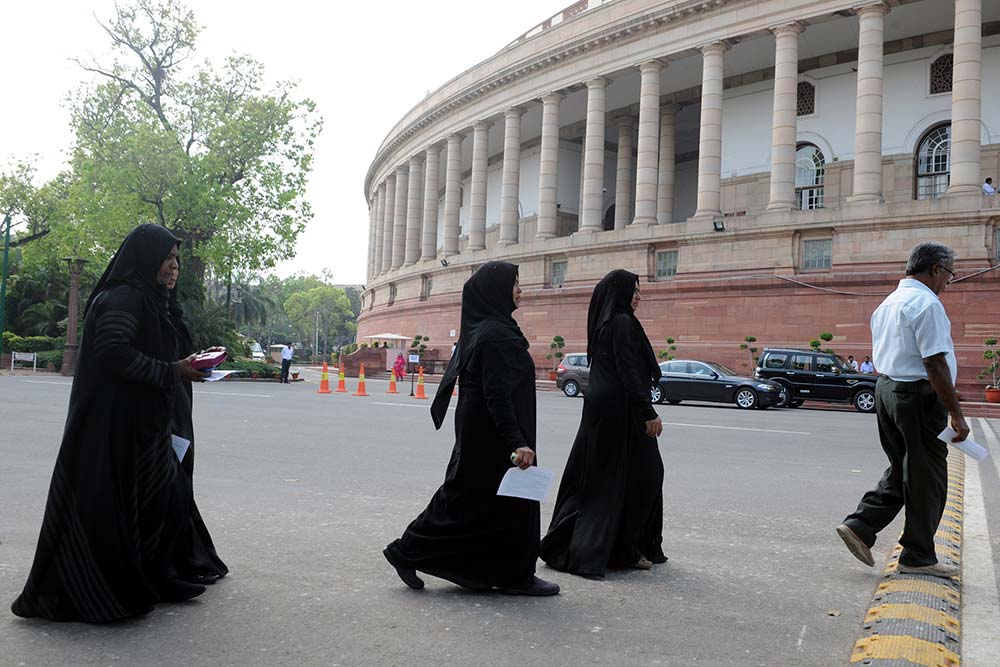 Contentious Bills like the Triple Talaq needed scrutiny, feels the Opposition but the NDA, as data shows, does not believe in delaying its stamp of authority
---
The House also saw another brief adjournment of 15 minutes in the afternoon soon after the triple talaq bill was tabled.
---
Gandhi had yesterday written to Modi asking him to ensure the passage of the Women's Reservation Bill in the Monsoon Session of Parliament, starting July 18.
---
The Triple Talaq bill will be introduced in the Budget session which begins on Monday to replace an ordinance issued in February by the previous BJP-led NDA government.
---
The 35-year-old star believes rather than submitting to the societal norms, women should focus on loving themselves and being confident in their own skin.
---