The road to Hundurman Brok is blacktopped, and from the road, one can see the ancient Silk Route, also called the Skardu–Kargil Road, across the Suru River.
---
The corridor has been planned in the 'phygital' format which means that it has both physical and digital elements. The dignitaries from across the world, including the heads of government and state, who attended the G20...
---
The Gandhi Darshan Museum near the Rajghat in Delhi has undergone several renovations, including the installation of a new statue of Mahatma Gandhi which will be unveiled on Monday ahead of the G20 Summit. The Rajghat is the...
---
PM Narendra Modi made the suggestion to senior functionaries of the Shri Ram Janmabhoomi Teerth Kshetra trust who met him on October 25
---
A presentation on a proposed museum in Ayodhya that will showcase the history of famous temples across the country was made before Prime Minister Narendra Modi, an official here said on Wednesday.
---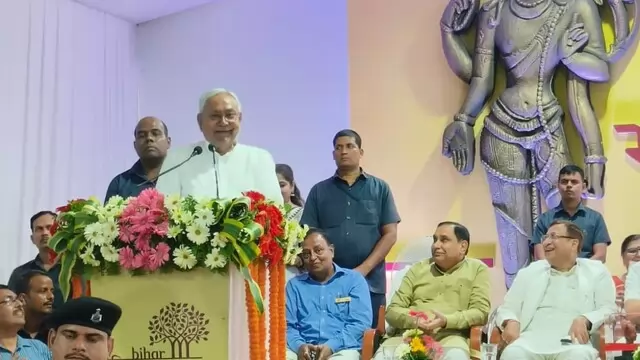 Bihar Chief Minister Nitish Kumar attended the inauguration of the second edition of Bihar Museum Biennale at Bihar Museum in Patna.
---
Bantony Castle in Shimla will have a section relating to Shimla's literary history, famous poets, writers, painters and theatre personalities. A newly launched 'Light and Sound show' adds to the unique story-telling...
---
The Japanese foreign minister arrived here on Thursday on a two-day visit with an aim to review and bolster Indo-Japan strategic ties.
---