Mayawati on Wednesday said certain provisions of the bill have been framed in such a manner that the benefit of the reservation would not reach women for the next 15 or 16 years, or 'several elections' later.
---
On Wednesday, AICC spokesperson Pawan Khera said the number of parties under the INDIA bloc is increasing and so is their morale.
---
The monuments, statues and parks in Lucknow are a stark reminder of what the Bahujan Samaj Party once stood for
---
Bahujan Samaj Party supremo Mayawati on Wednesday urged the Supreme Court to take suo motu cognizance of the 'shallow politics' being done on 'Bharat' and 'INDIA' and ban all political bodies carrying the country's name.  
---
Bahujan Samaj Party chief Mayawati has claimed that in the past her party bore more losses than gained any votes from the alliances they made in Uttar Pradesh. So BSP will go solo in the Lok Sabha elections of 2024.
---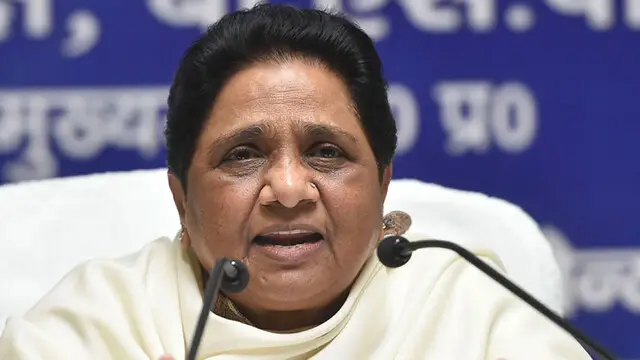 In a shot in the arm for the Bihar government, Patna High Court on August 1 rejected a bunch of petitions challenging the survey, ordered in 2022 and begun earlier this year. Mayawati spoke in detail on the issue in a series...
---
Earlier in the day, Bahujan Samaj Party chief Mayawati said all parties are eager for an alliance with the BSP but there is "no question" of her party joining hands with either the BJP-led NDA or the opposition's INDIA...
---
Opposition leaders are blaming the Haryana government for the clashes in Nuh and the Deputy Chief Minister of the state claimed that the violence could have been prevented if the organisers of the rally had given more...
---