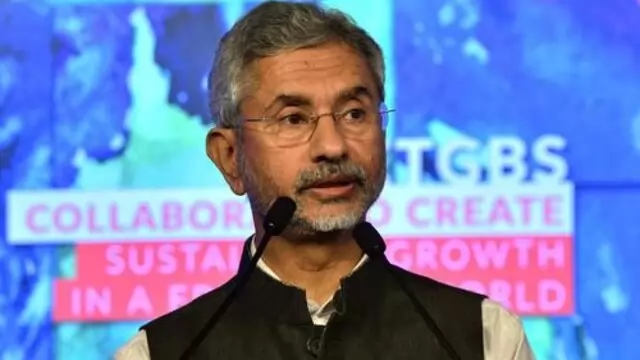 External Affairs Minister S Jaishankar on Friday likened Prime Minister Narendra Modi to a cricket team captain and said he gave his bowlers a certain amount of freedom while expecting them to take wickets.
---
The Lunar New Year is the most important annual holiday in China. Each year is named after one of the 12 signs of the Chinese zodiac in a repeating cycle, with this year being the Year of the Rabbit.
---
Kang's remarks come in the backdrop on the highly transmissible Omicron strains, mostly BF.7, causing a spike in coronavirus cases in many countries, including China.
---
Swwapnil Joshi speaks up about his film 'Vaalvi' which premiered on Zee5 this Friday. The film has been garnering a great response from audiences all over.
---
A reported shooting sent the Mall of America into lockdown on Friday evening, mall officials and police in suburban Minneapolis said.
---
The Union government on Tuesday urged states and Union territories (UTs) to increase the genome sequencing of positive samples to keep track of emerging coronavirus variants. This comes amid spurt of cases in China and other...
---
The effects of the covid-19 disaster exposed the health system frailties combined with unplanned, hasted government policies and negligence which claimed around 6,850,594 lives as per WHO (figures).
---
China: During protests in Shanghai, people were heard openly shouting slogans such as 'Xi Jinping, step down' and 'Communist party, step down', the BBC report said.
---