Tripura: BJP has pitted its central minister Pratima Bhoumik in a prestige fight to wrest the Left bastion, where she had lost five years back to former chief minister and Communist veteran Manik Sarkar.
---
Bihar: The meetings assume significance as they come in the wake of Bihar Chief Minister Nitish Kumar's decision to snap his party's ties with the BJP and join hands with the RJD-Congress-Left alliance.
---
Former Foreign secretary Vijay Gokhale's book 'The Long Game: How the Chinese Negotiate with India", has kicked up a row recently. Brinda Karat, Politburo member and senior leader of the Communist Party of India...
---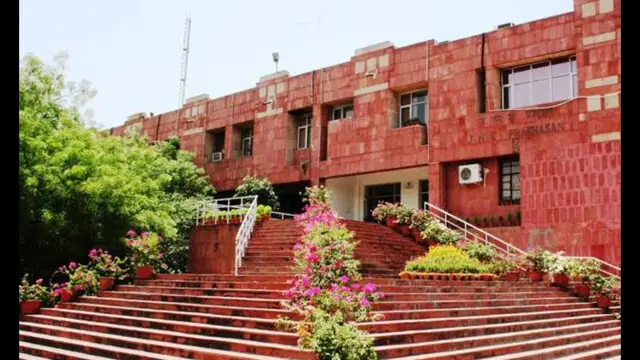 Several walls of a School Of International Studies building on JNU campus was found defaced on Thursday with anti-Brahmin slogans, photos of which were shared on social media.
---
West Bengal: In Kolkata Municipal Corporation (KMC) Elections, TMC has won 134 seats, BJP—which is the main opposition party in the state assembly, has won two seats, the Left parties were leading in one seat, and the...
---
Ideology brings together two families
---
Bihar Deputy CM Tejaswi Yadav said the coming to power of the Mahagathbandhan, which now comprises the JD(U), the RJD, the Congress and several small parties in Bihar, 'augurs well for opposition unity'.
---
In his new book, Rahul Roushan says, 'If Modi has spectacularly failed at something, he evidently has failed to be the despot and Hitler that he is supposed to be in the eyes of the liberals.'
---