The teachers and students have alleged that the Centre for Historical Studies Library is being vacated and replaced by a new Special Centre for Tamil Studies.
---
To effect this, a Memorandum of Understanding was signed in the presence of Assam Chief Minister Himanta Biswa Sarma and JNU Vice Chancellor Santishree Dhulipudi Pandit here on Thursday.
---
The protesting students who gathered outside the Dean of Students' office claimed that irregular supply and small-capacity tanks installed in the hostels have worsened the water shortage on the campus.
---
The pre-enrolment registration and payment of fees with blocking of seats will be conducted from August 18 and August 21. 
---
Deepika Padukone chooses to remain simply busy at work and be unfazed by the political controversies surrounding her.
---
Speaking at the sixth convocation of the university, Murmu noted that the number of women research scholars has outnumbered men at the institute this time, terming it as an important indicator of social change.
---
On Friday, The recent controversy around the rationalisation of NCERT textbooks is "unwarranted", said JNU vice-chancellor Santishree D Pandit asserting that the revised syllabus must include new "discoveries and...
---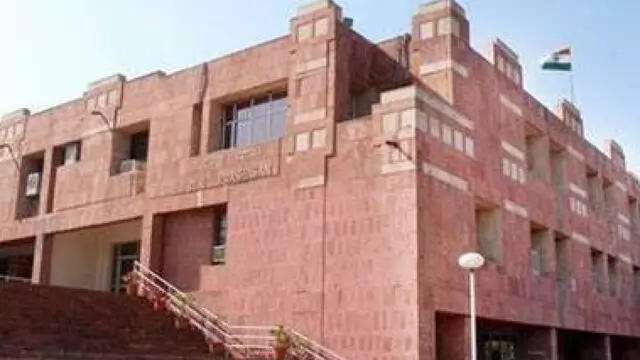 For 75 years Jawaharlal Nehru University (JNU) has been writing history on falsified foundations, said vice-chancellor Shantishri Dhulipudi Pandit on Thursday.
---