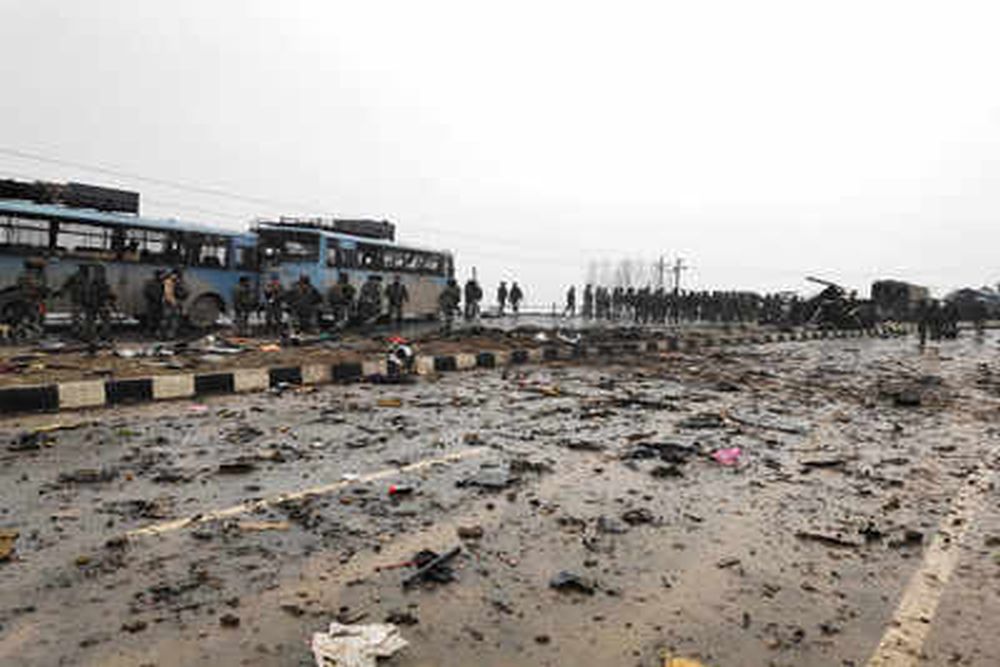 February 14 which is commemorated as Valentine's Day in the world, however in this part of the world—Kashmir, the date has a different memory ebbed in blood after the Pulwama terror attack.
---
The encounter broke out between security forces and terrorists in Kapren area of Jammu and Kashmir's Shopian early morning on Friday.
---
Jammu And Kashmir: Three Jaish-e-Mohammad (JeM) ultras were killed in Drach Keegam area, while a Lashkar-e-Taiba (LeT) terrorist was eliminated in Moolu, the officials said.
---
Acting on specific information on subversive activities in the Mirhama and Damhal Hanji Pora areas, a joint team of police and the army arrested six terror associates, they said.
---
Uttarakhand: The writer in the latter claimed to be Jameer Ahmad, the so-called 'area commander' of the terror outfit Jaish-E-Mohammad, and vowed to avenge the killing of 'Jihadis' in Jammu and Kashmir.
---
China earlier had defended its move to block the US and India's proposal at the UN to blacklist Pakistan-based Jaish-e-Mohammed (JeM) deputy chief Abdul Rauf Azhar.
---
Congress leader Rahul Gandhi on Tuesday paid tributes to those who laid down their lives during the 2001 terrorist attack on Parliament and said their sacrifice inspires people to devote everything in the service of the...
---
Taliban's interim Afghan government spokesperson Zabihullah Mujahid made the strongly-worded remarks after a section of Pakistani media reported about Jaish-e-Mohammad chief Masood Azhar's alleged presence in Afghanistan.
---